Body Scrub
A detoxifying exfoliator, 205 g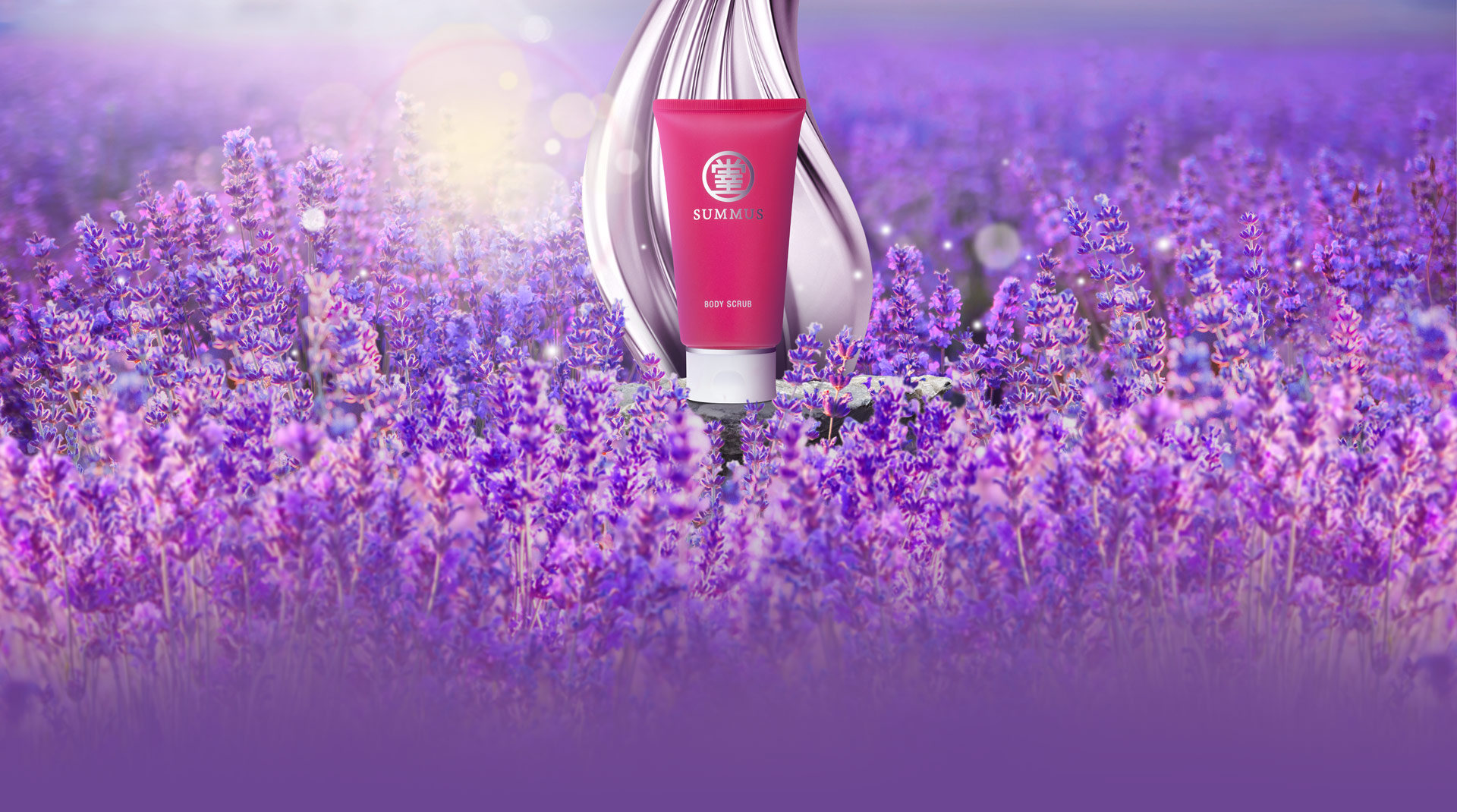 Free shipping to any country via express delivery, tracking number is provided.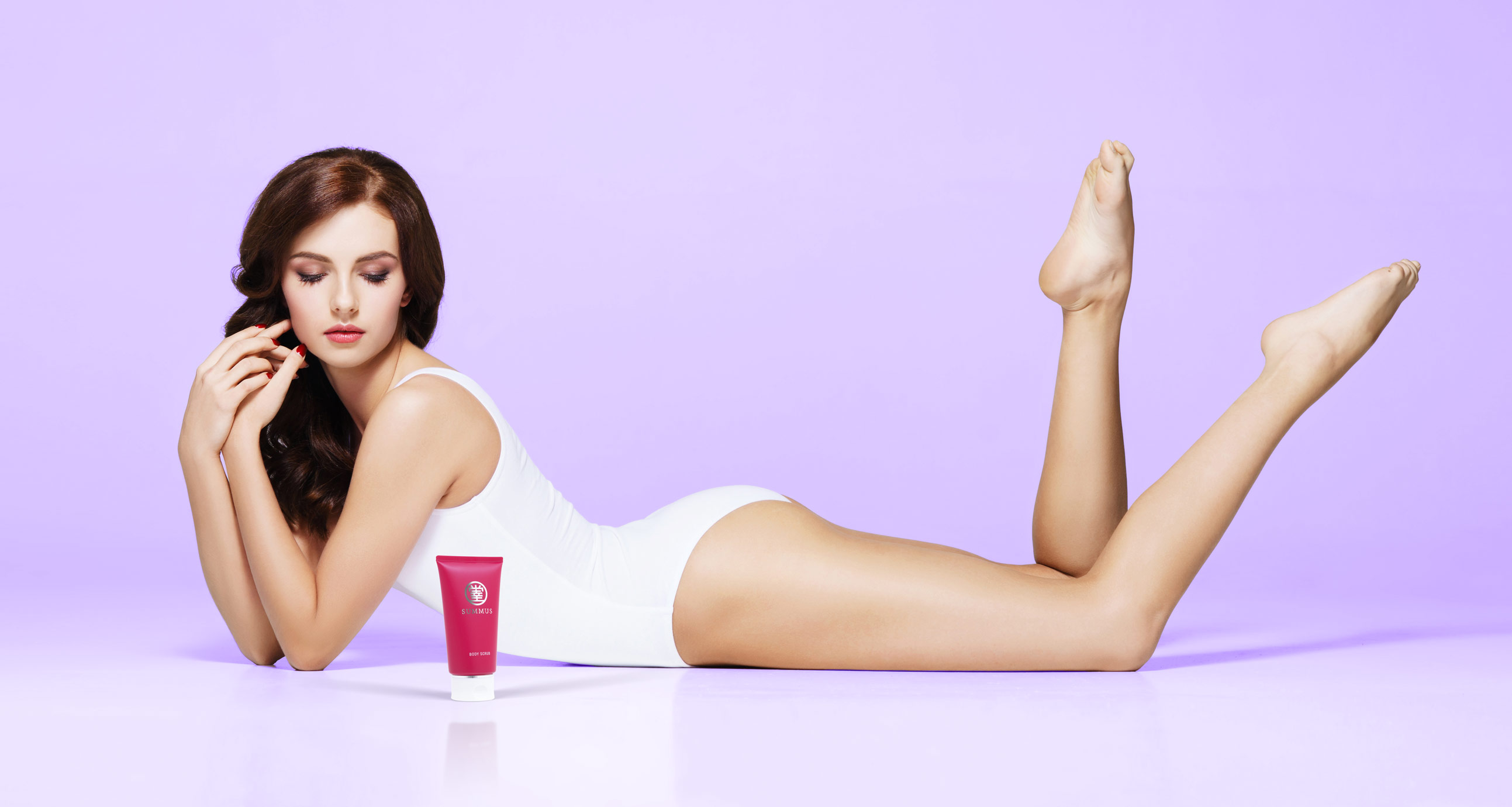 Treatment Action
The massage scrub treats the stratum corneum of the skin and hydrates it.
A light massage with scrub will be enough to make your skin smooth and glowing. Scrubbing helps flush out excess fluids that build up in skin layers. This reduces the appearance of swelling and speeds up the removal of toxins and debris from the cells.
The body scrub contains a large amount of essential moisturizing components, that can't be omitted from the skincare routine. Sea salt cleanses the skin, gently exfoliating keratinized cells while you massage your skin. The purified skin absorbs moisturizing components much better, taking them to the stratum corneum. As a result, the skin is smooth and well hydrated.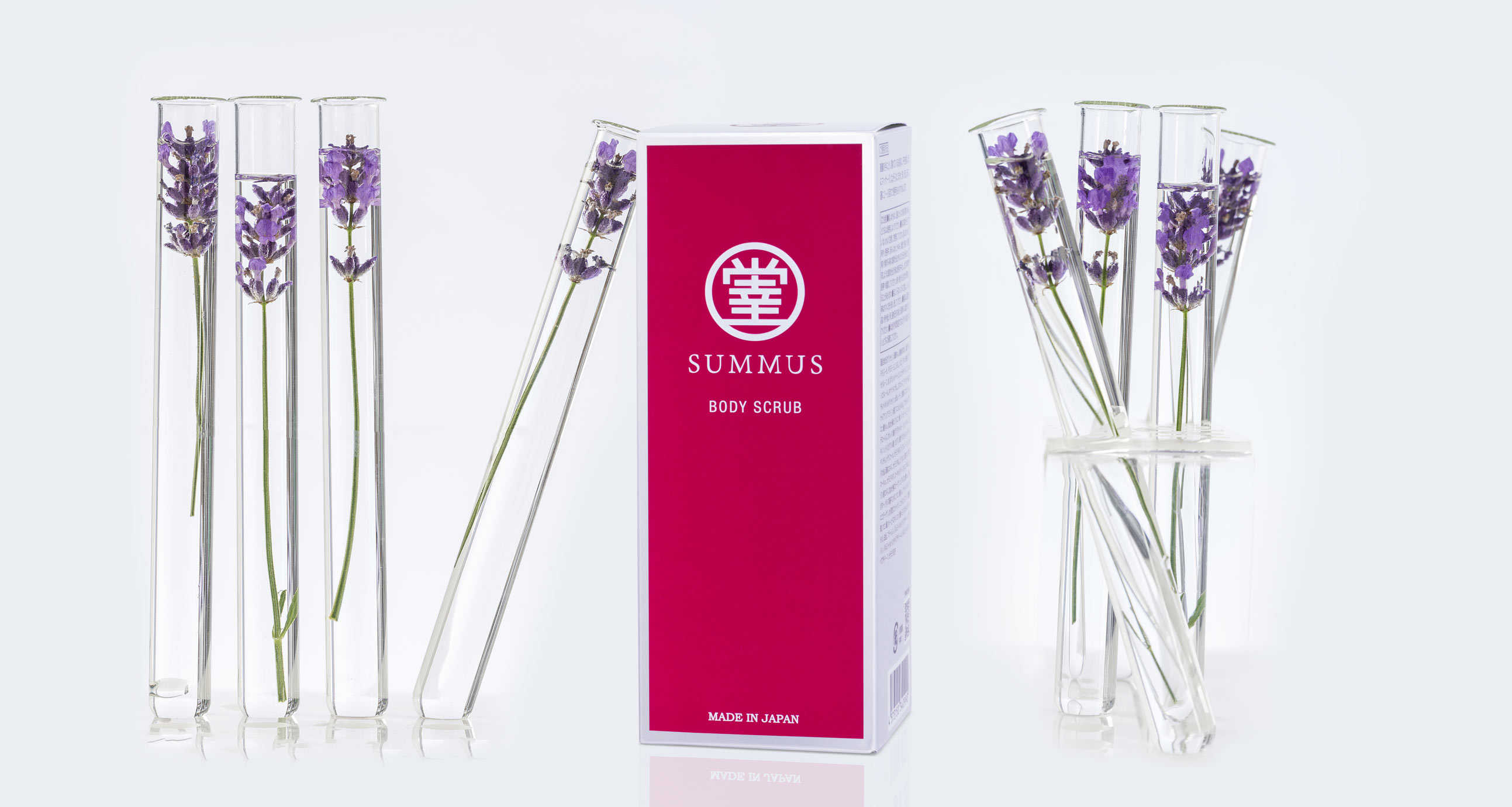 Treatment Effect
The scrub exfoliates the stratum corneum, making the skin smooth and soft immediately after application
Deeply cleanses the skin, removing all types of impurities and reducing pores.
Moisturizes the skin and protects it from moisture loss.
The scrub is an effective additional remedy to fight cellulite.
Enhances the effect of all body creams and serums (if they are applied after using the scrub).
Boosts cellular metabolism and improves oxygen distribution to cells.
Brightens skin pigmentation.
The product has been developed with focus on gentle skincare and does not contain mineral oils, animal oils and fat, artificial perfume, colorants, parabens. Hypoallergenic, suitable for sensitive skin.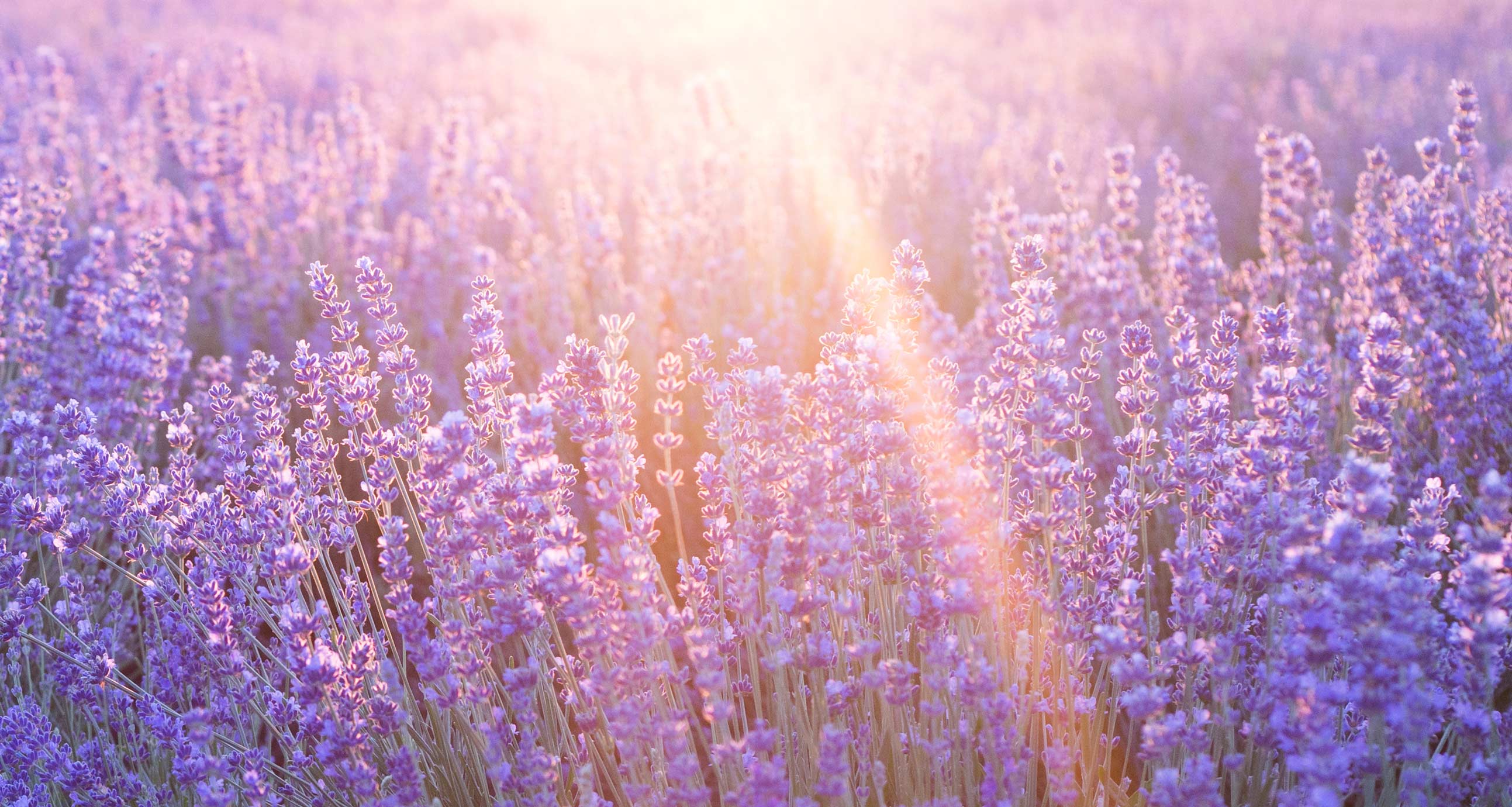 Scent
A light lavender scent will make your skincare ritual even more comfortable and pleasant
The scrub owes its scent to natural oil extracted from lavender leaves and flowers by steam distillation. Region of origin: Provence, France. Lavender is widely used in aromatherapy as a relaxing and calming herb.
Lavender blooms open up in the end of June and last until the end of July, and the oil used in making cosmetic products and perfumes is also produced annually during this period. The natural scent of lavender combines soft floral and herbal notes and unfolds in a special way in contact with warm water, when you apply the scrub.
Besides the scent, lavender oil is also responsible for the cosmetic effect of the scrub, as it balances oil and water levels of the skin.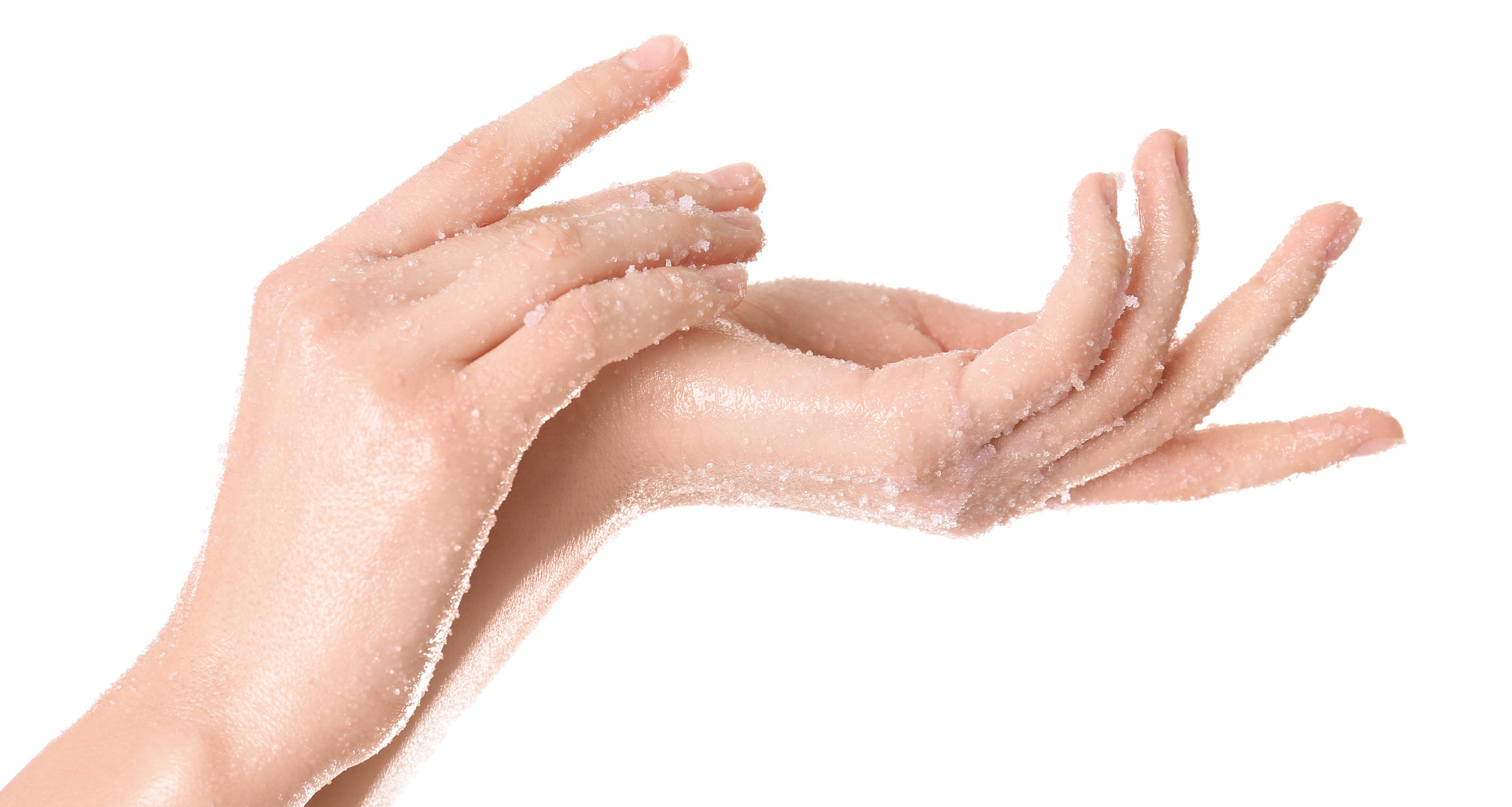 Transforming Effect
The scrub improves the condition of the skin immediately after application, addressing three main characteristics—smoothing texture, correcting uneven tone and restoring firmness
Sea salt is a traditional skincare component and has been proved effective. It is a natural abrasive exfoliant that sloughs off flaky cells of the epidermis using mechanical force. Also, it is a natural antiseptic that prevents inflammation. The salt helps balance sebum production, reducing oily skin. When salt is mixed with water, its particles gradually dissolve, gently exfoliating without causing harm to even sensitive and dry skin.
Silica is a naturally occurring component of mineral powder in the scrub. It is a silky powder that is used in cosmetology to control oily shine, keep the skin matte and give it a pearly shine.
Palmitoyl tetrapeptide-7 fights skin inflammatory processes and their outcomes. After the age of 35, human body starts producing an increased amount of inflammatory mediators named interleukins, and this suppresses the angenesis, leads to degradation of the skin matrix, wrinkle formation and loss of elasticity. Palmitoyl tetrapeptide-7 reduces interleukin production, which allows to impede skin inflammatory and aging processes.
Palmitoyl tripeptide-1 stimulates intracellular metabolism and tones up the skin.
Palmitoyl pentapeptide-4 supports skin elasticity.
Rice bran oil is considered as one of the best nutrients in classic cosmetology. It softens and moisturizes the skin making it firmer, removes inflammation, prevents wrinkle formation and stimulates cell regeneration processes. The oil is an extremely powerful natural antioxidant containing ferulic acid, the only antioxidant, the activity of which is enhanced by ultraviolet irradiation, and gamma-oryzanol, an active ingredient that boosts skin repair processes and protects collagen fibres. The oil stimulates tissue regeneration, relieves irritation and leaves the skin silky smooth and matte. The oil is hypoallergenic, does not clog pores, diminishes fine lines and brings back skin tone.
Atelocollagen is responsible for skin elasticity. Atelocollagen is used for skin cultivation in medicine and cosmetology and possesses powerful skin-regenerating properties.
Collagen in the scrub smoothes the skin, makes it transparent, as well as provides an overall texture-improving effect.
Hydrolyzed collagen dissolves in water and is easily spread. It forms a protective veil on the skin surface that prevents moisture loss and provides an instant skin-lifting effect immediately after application of the scrub.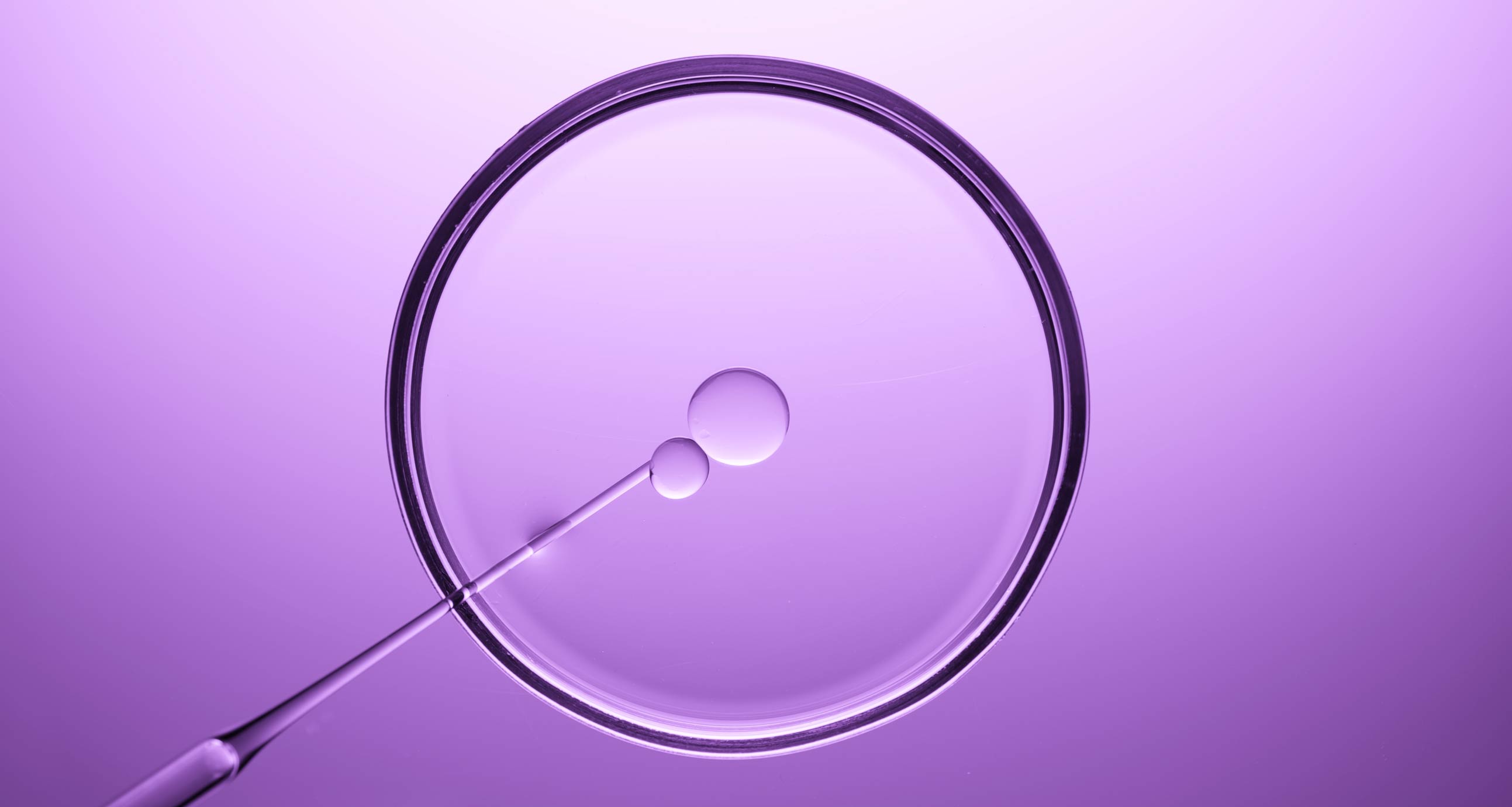 Anti-aging Effect
Antioxidants and nutrients in the scrub improve skin elasticity and prevent pigmentation
Niacinamide (vitamin B3) maintains intracellular junctions and fights aging. Niacinamide reduces the synthesis of melanin, thus preventing the formation of pigmented spots. The component corrects uneven skin tone and prevents wrinkles, improves skin elasticity, stimulates cellular metabolism, the synthesis of lipids and free fatty acids, supports barrier function of the skin and possesses anti-inflammatory and antioxidant properties.
Coenzyme Q10 (ubiquinone) contributes to the prevention of skin aging, stimulates the delivery of nutrients and oxygen to cells, boosts cell regeneration, speeds up the synthesis of collagen, prevents structural degradation of collagen fibres, diminishes fine lines and helps keep your skin firm and smooth. It inhibits the development of inflammation, speeds up the healing of wounds, scratches, cuts and sunburns.
Ginseng extract stimulates metabolic processes in cells, tones up the skin, stimulates collagen synthesis improving skin elasticity. Being an antioxidant, the ingredient protects the skin from photodamage and has an anti-inflammatory effect. Ginseng possesses skin regenerating properties and is capable of supporting a full-fledged cell metabolism and energy balance of skin cells.
Fullerenes fight free radicals much more effectively compared to common antioxidants (for example, vitamins C and E). One common antioxidant molecule is used to destroy one free radical; it perishes while bonding with a free radical and forming a harmless compound. A fullerene molecule is capable of neutralizing hundreds of free radical molecules.
Sake sediment extract has a rejuvenescent effect as it contains a large amount of vitamins, minerals and amino acids that supply the skin with necessary nutrients and stimulate its regeneration. Moreover, sake sediment extract corrects uneven skin tone: free linoleic acid and arbutin found in the extract lighten the complexion by inhibiting pigmentation.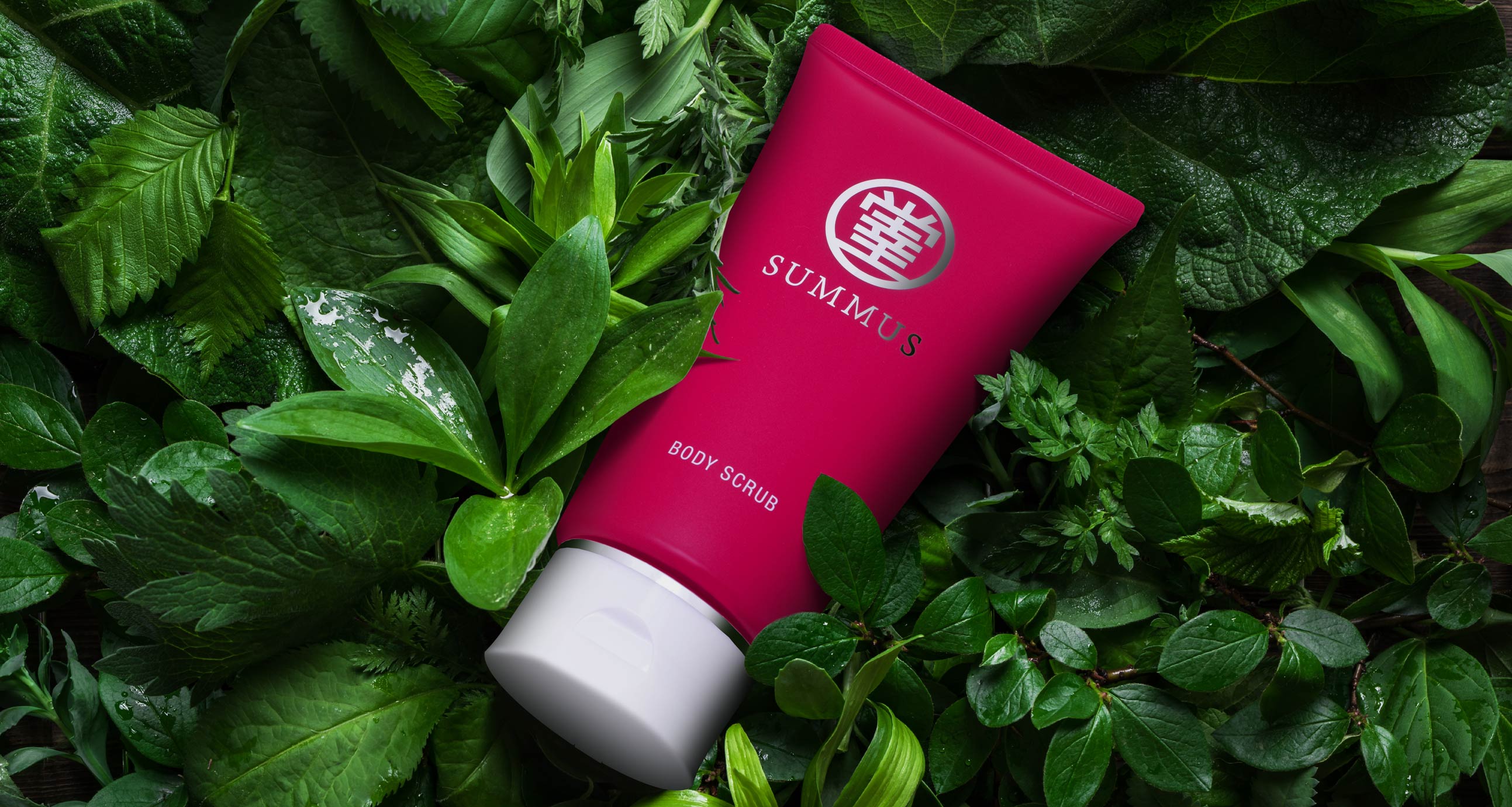 Protective Effect
The scrub offers total protection from moisture loss
Platinum delivers nutrients to the skin cells and normalizes the skin surface electric potential, which helps support the optimal level of hydration. Moreover, platinum helps protect the skin from the negative impact of ultraviolet and free radicals.
Rice bran glycosphingolipids (rice ceramides) possess powerful moisturizing properties as they are capable of filling the spaces between epidermal cells, thus binding and locking in moisture.
Ceramides are natural lipids, main structural components of the skin barrier. Together with other lipids, such as cholesterol and fatty acids, ceramides prevent transepidermal water loss that may lead to dryness and dehydration of the skin. Also, ceramides act as a barrier protecting the skin against the penetration of bacteria and keeping out dirt from the environment. The level of ceramides in the stratum corneum of the skin decreases with age, and this is one of the reasons of age-related skin dryness.
Lecithin structurally resembles cell membrane phospholipids and creates a protective veil on the surface of the skin thus protecting it from dryness. Removing toxins, lecithin affects the cell nutrition processes. The process of formation of new cells and regeneration of the damaged ones would have been impossible without lecithin.
Sodium hyaluronate is a low-molecular derivative of hyaluronic acid capable of penetrating through to deeper layers of the skin, "pushing out" fine lines and maintaining the optimal hydration level. The component enhances regeneration of damaged skin and supports its elasticity.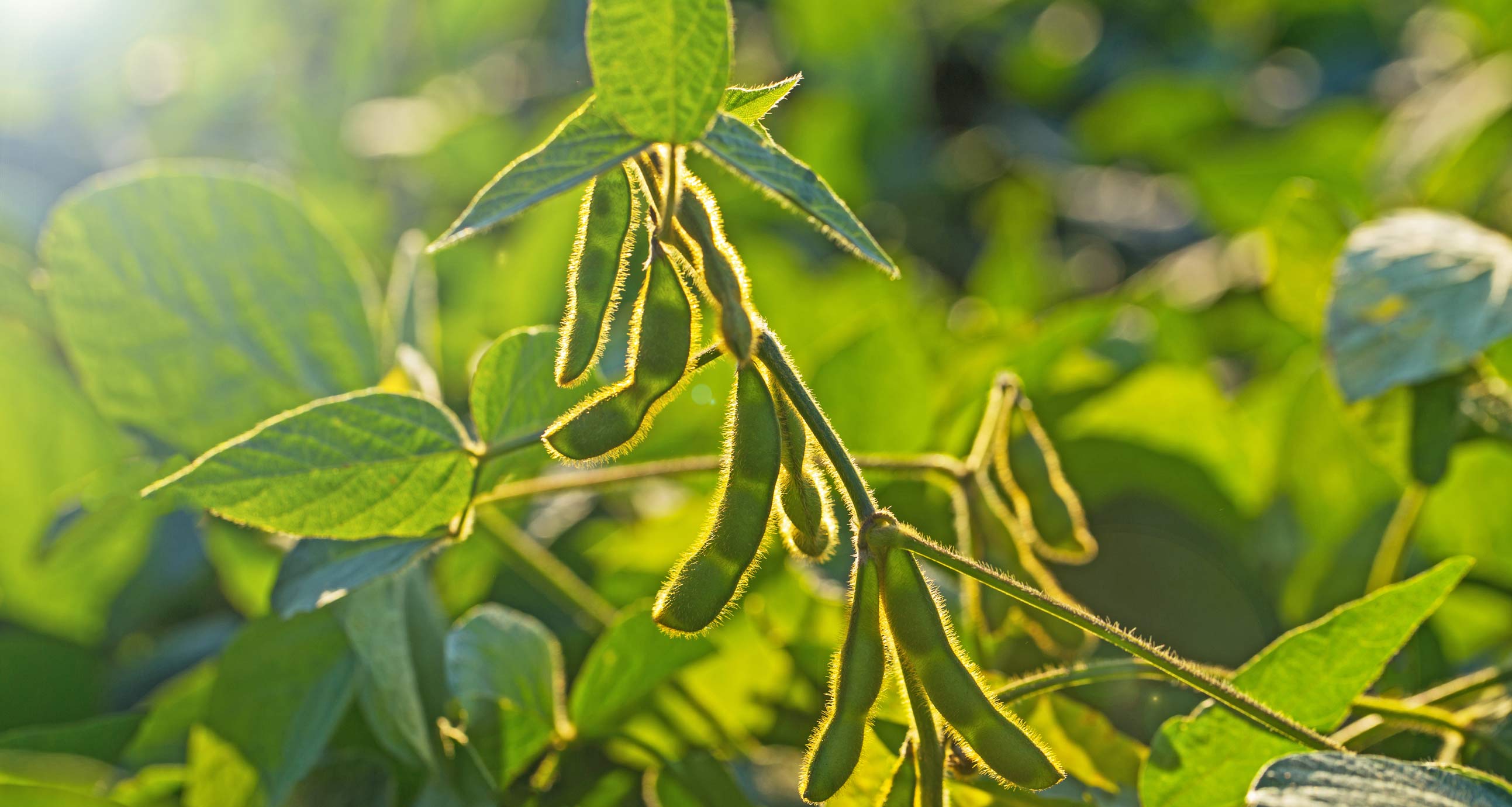 Soothing Effect
The scrub has skin-soothing properties and prevents inflammation and irritation
Pantenol (provitamin B5) moisturizes the skin, locks in moisture, soothes the skin and makes it softer.
Phytosterols restore and protect the skin, act as anti-inflammatory, wound-healing and soothing agents.
Soybean extract is an anti-inflammatory agent that softens and moisturizes the skin, supporting its elasticity.
Royal jelly extract is a moisturizing, wound healing and nutritious ingredient. Royal jelly proteins restore subcutaneous tissue, contributing to the elimination of fine lines. Moreover, royal jelly is characterized by natural anti-inflammatory and antibacterial properties.
Water-soluble collagen supports optimal hydration level of the skin and improves its firmness over a long period of time.
Sodium hyaluronate crosspolymer (3D-hyaluronic acid) is a modified form of hyaluronic acid with a long-term hydration effect. A 3D molecular structure of hyaluronate crosspolymer holds molecules of hyaluronic acid more firmly and releases them gradually. As a result, the molecules remain whole (unsplit) on skin surface for a longer period of time, which means they bind and retain moisture longer.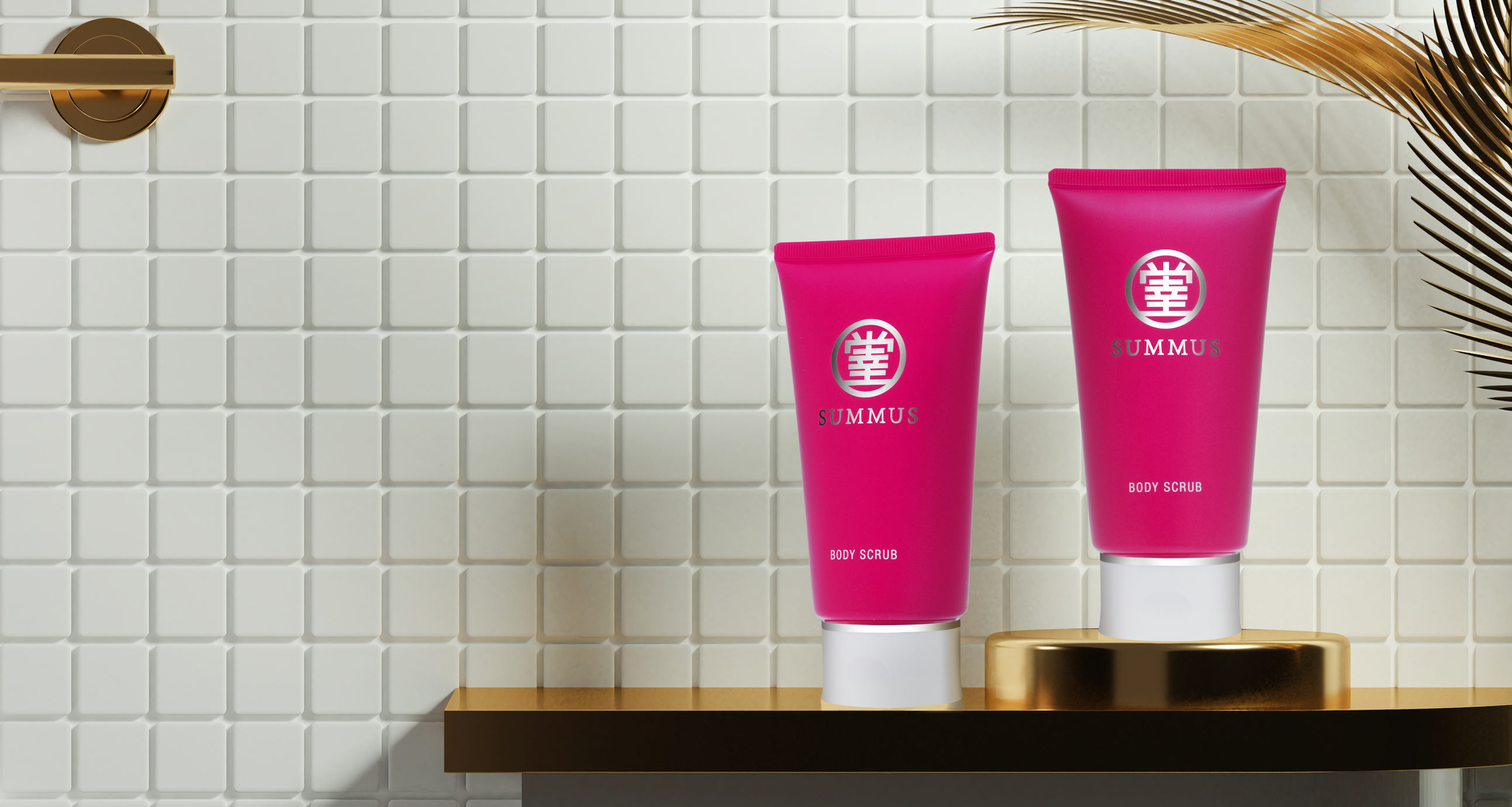 How to Use
The cumulative effect of the scrub is achieved after regular application 2-3 times per week
Squeeze a small amount of the scrub into your palm, spread it between your palms and apply onto clean, damp skin in soft massage movements, paying particular attention to areas prone to coarsening: knees, elbows, heels etc. Rinse thoroughly the remaining scrub with lukewarm water.
To boost the effect, apply the scrub on warm skin, after a bath or a shower.
Dilute your scrub with some water before using it on such areas with delicate skin as the décolletage or the palm-side of hands.
Apply the product using circular massage strokes, do not pull or rub your skin. To enhance the effect, use concentrated (undiluted) scrub.
Safety Precautions
Do not use on mechanically damaged areas, areas with rashes, irritation and other skin problems.
Do not apply the scrub immediately after shaving or epilation.
Before using the scrub make sure it does not cause your skin to have a negative reaction. If you experience any discomfort, stop using the product and consult your dermatologist.
Make sure to prevent the scrub from getting into your eyes. If the product has gotten into your eyes, rinse immediately with water. If the discomfort persists, consult your ophthalmologist.
Store in places inaccessible for children and persons with cognitive impairments.
Do not leave the product in places with very high or low temperatures, keep away from direct sunlight.