Summus Cleansing Mask
¥5999
approximately
$57.25
€51.97

Principle of the effect
The mask combines the properties of a skin care product and a cleanser, providing total care to create perfect skin.
The mask serum penetrates the deep layers of epidermis, mixes with the residue of cosmetic products, dead particles of corneal layer, sebum and other impurities, dissolving them and completely removing. Simultaneously, the complex of highly-efficient moisturizing components restores barrier functions of skin and saturates it with moisture.
Treatment action
The mask deeply moisturizes skin and sustains its barrier functions.
Deeply cleanses skin from all the main types of impurities.
Has exfoliating effect.
Gently regulates the oil glands function, prevents greasy luster and pore clogging with sebum.
Relieves swelling of the face line.
Provides skin with vitamins and other essential substances.
Restores skin elasticity and tone, stimulating production of natural collagen.
---
The mask does not contain mineral oils, animal fats, aromatizing agents, coloring agents and parabens. Suitable for sensitive skin.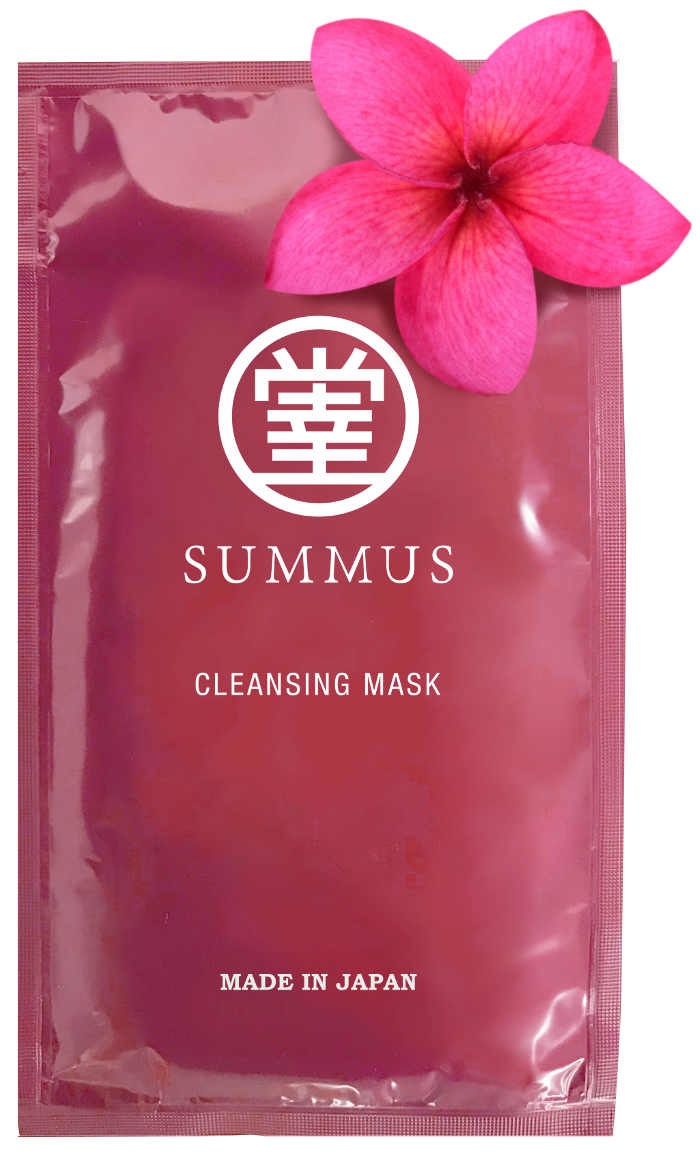 The mask does not contain mineral oils, animal fats, aromatizing agents, coloring agents and parabens. Suitable for sensitive skin.
Exfoliating complex
The serum contains extracts and substances that soften and remove rough particles of the epidermis corneal layer.
Blueberry extract helps to get rid of swellings and dark circles, it is efficient for regeneration of tired and loose skin, strengthens collagen fibers and capillary walls. It cleanses and tightens pores, regulates function of oil glands and perspiratory glands, exfoliates dead skin cells. Moreover this component is effective for weather, frostbitten and sun-burnt skin, it helps quick elimination of rough overdry skin areas.
Sugar maple extract protects cells against dehydration, strengthens barrier function of skin, and stimulates metabolic processes in the cells.
Yoghurt filtrate provides the skin with vitamins B, protects it against external influence and aging with the help of vitamin А, smoothes small wrinkles and gives shining to the skin due to milk acid.
Yoghurt filtrate is extremely important for the skin care when skin was impoverished by exposure to the sun or dermatologic procedures. Yoghurt filtrate helps to restore immune protective system of the skin and accelerates restoration of its barrier function.
Moisturizing complex
Moisturizing effect of the mask is ensured by a group consisting of 5 components.
Aloe extract contains vitamins, aminoacids, flavoniods, catechins, ferments, and many other components useful for the skin. It boosts skin immunity, accelerates regeneration after any damages, calms irritation and redness. Catechins, contained in the aloe extract, strengthen vascular walls, making them more elastic. Moisturizing properties of aloe enhance skin elasticity, heightening its tone. This component restores metabolic processes at the cellular level, stimulates natural process of collagen generation.
Trehalose and Glycosyl trehalose protect structural molecules of skin, preventing its drying-up and deterioration. Under extreme temperature conditions (high and low temperatures), it envelopes the cell like an armor and prevents protein and cytoderm from degradation. This effect is used in medicine during preservation of blood samples and internal organs for transplantation. In cosmetology, trehalose protects from frost and heat, eliminates skin peeling and redness.
Hydrolyzed hyaluronic acid is a low-molecular form of hyaluronic acid. Unlike common form of hyaluronic acid, molecules of the hydrolyzed hyaluronic acid can not be washed by water as they penetrate the skin deeply and continue performing its functions after washing. It intensively moisturizes skin from within, smoothing small wrinkles.
Hydrolyzed collagen is a collagen, «growth» of which was inhibited by interrupting the process of collagen fiber generation before the molecule became too large. It effectively retains moisture, that's why its moisturizing properties are even more effective than those of the natural collagen analogs.
Squalane is a natural skin component, lipid. In Summus line products, vegetable origin squalane extracted from olive is used. The amount of squalane in the human body grows till the age of 25. After that, its generation decreases. As a result, the skin protective function is impaired and it leads to skin dehydration. Squalane can also «transport» other substances. It helps the cosmetic components to penetrate the skin much deeper and have more intensive effect.
Cleansing complex
The mask ensures momentary effect of the pores deep cleansing from sebum and other impurities that can not be always removed by washing.
Grapefruit extract has a stimulating effect on the lymphatic system and nourishes the cells, saturating them with vitamins and minerals. It contributes to the recovery of the fluid balance in the organism, removing excess water and relieves swellings. It removes tightness and dryness, makes the skin tone even, brings back its shining, lightens and prevents pigmentation, soothes inflammations.
Sugar cane extract cleanses and deeply moisturizes the skin. Glycolic acid within the sugar cane stimulates metabolic processes in the cells, improves microcirculation and skin appearance. The extract restores the oil glands function, tightens pores, normalizes emission of sebum.
Lemon extract removes greasy luster of the skin and cleanses pores due to its antiseptic effect. It regulates pH level of skin, vitalizes cells of the upper layers of epidermis, strengthens the skin, enhances its barrier functions. It possesses antiseptic and tightening properties.
Behenic acid is a natural fatty acid, intrinsic component of the skin barrier layer, it acts as a mild cleanser and moisturizer. It regulates the skin moisture loss, strengthening its natural barrier.
Kalium glycyrrhizate is an antioxidant that possesses powerful anti-inflammatory properties, it prevents appearance of inflammation and pigmented spots, resulting from the inflammatory process.
Usage
Thoroughly clean the facial skin removing cosmetics using Summus micellar water or your usual makeup remover. Use the mask instead of washing your face with the foam during evening care.
After using the mask, wash remaining serum with warm water and apply cream or another daily skin care product (essence or lightening serum).
For the maximum effect it is recommended to use the mask 2-3 times a week.
1. Evenly distribute serum inside the sachet by light patting movements and take the mask out of the pack.
2. By holding the edges of the fabric base, put the mask on the face, providing the tight fit of the mask and skin.
3. Remove the fabric base in 10-15 minutes and lightly massage the face, distributing leftover serum on the skin. Wash your face with warm water.
4. Apply lotion and your usual care product.
Prev
Next
Safety Precautions
Do not use with skin damage, edema, eczema, irritation and other problems. If the product is not suitable for your skin — as well as in case of any discomfort or irritation — stop using it immediately and consult a dermatologist. Make sure to prevent it from getting into your eyes.
If the product gets into your eyes, wash it away immediately with enough water. Do not store the product at a very high or low temperature; keep it away from direct sunlight. Store it in places inaccessible for children.
Customer reviews
Просто в восторге от этого нового для меня продукта! Всё, что обещает в описании – исполняет. Бонусом даёт бодрящую энергию заключённую в аромат, врывающийся в мою спальню с каждой новой маской. Очищение явно было прежде моим слабым звеном. Теперь это легко исправить благодаря вашим волшебным очищающим средствам, самым любимым из которых сразу стала эта маска. Продолжительность эффекта от её использования трудно преувеличить. Обожаю свою сияющую, лучистую кожу ) И это по окончании лета... Будто на 10 лет помолодела. Хотя мои 52 не за горами. Каждый должен попробовать это чудо!
Marina Sepping, September 15, 2019
Маски, это вообще целая церемония) нужно найти время чтобы никто не беспокоил, чтобы расслабится и ни о чем не думать. И тогда надеваешь маску и полный кайф и еще и полная красота).Очищающая маска это как начало начал. Подготовка к чему то важному. Меня не беспокоит что не 3 Д) мне важно результат. Лицо чистое, гладкое, нежное. А еще ощущение что оно дышит. Дышит полноценно, всеми порами. Вот это бесценно!!!
Diana Stirbu, September 11, 2019
В линейке масок очищающая - мой фаворит по запаху!!! Когда она прикасается к коже и нежный еле уловимый аромат улавливается носом - я замираю....как он мне нравится! И сама маска, конечно же))) после неё никогда не наношу никакие средства, кожа не просит ничего. Она очищена, напитана, расслаблена. Спасибо огромное за такой продукт! До сих пор не могу поверить, что такой нежный продукт выполняет функцию очищения, но кожа говорит сама за себя! ♥️
Маша Лоецкая, August 29, 2019
Продолжу о масках...
Очищаюшая маска Summus для меня это маска 2 в 1, особенно сейчас в летнее время. В этом году лето решило показать, что ЮГ должен быть Югом…. + 36 это еще прохладно… по сравнению с +42.. Кожа краснеет и сохнет, к концу дня сморщится , без слез ни взглянешь…
А мы постоянно заняты, большой список дел, обязательств, обещаний... Я, барышня системная, придерживаюсь календарей масок, и бывает вечером в состоянии «ни петь ни- рисовать». А завтра надо выглядеть …. И в этом случае -«Скорая помощь», в плане очищения и увлажнения, подтягивания овала...
Кожа становится гладкой (эффект отщелущивания), бархатистой и влажной как морской песок-вода не течет, форма не распадается, овал более выраженный, цвет ровный и выбеленный, что для меня очень важно.
Что особенно меня радует, эту маску можно использовать как очищение в календаре ухода , также как уход в экстренных случаях.
Хотите иметь кожу ухоженную кожу ВСЕГДА? Пользуйтесь масками Shiawasedo!!!
Благодарю компанию Shiawasedo за прекрасный продукт, рекомендую очень!
Будьте красивыми!
Асия ШАБАНБАЕВА, July 30, 2019
Не знаю как у кого, а у меня эта маска любимая. Наверное потому, что когда уставший с сероватым лицом приезжаешь из коммандировки, то даже не нужно умываться. Сразу нанес маску, и задрав ноги для улучшения венозного оттока, релаксируешь. Через 15 минут умываешся и смывается с тебя усталость. А мордашка посветлевшая и упругая. Вот теперь имея такой замечательный вид , можно смело идти покорять мир.
Виктория Педь, July 28, 2019
Очищающая маска Summus ( Summus Cleansing Mask ) заинтересовала меня обещанным эффектом воздействия: очищение, увлажнение, питание, снятие отека контура лица и мягкое регулирование работы сальных желёз. Экстракты грейпфрута, сахарного тростника и лимона оказывают стимулирующее воздействие на лимфатическую систему (снимает отёк), убирают жирный блеск на коже, благодаря антисептическому воздействию очищают поры, восстанавливают работу сальных желёз. Глицирризат калия (антиоксидант) обладает сильнейшим противовоспалительным эффектом, предотвращает появление воспалений и пигментных пятен. Фильтрат йогурта питает кожу витаминами группы B и А, защищает от внешних воздействий и старения, разглаживает мелкие морщинки и придаёт сияние благодаря молочной кислоте. А восстанавление эластичности и тонуса кожи, стимулирование выработки естественного коллагена - особенно важно, когда тебе за пятьдесят.
Эффект действительно ошеломляющий: удобная тканевая маска, пропитанная сывороткой с тонким приятным ароматом. Комфортные ощущения на коже во время ее применения (без пощипывания). Через 20 минут кожа такая-такая-такая……гладкая, увлажненная и нежная! Маска подошла и дочери (20 лет) : кожа выровнялась по текстуре и цвету, стала более увлажненной (особенно это было актуально в период выздоровления). Для достижения максимального эффекта применяю маску 2 раза в неделю. Теперь эта Маска мой фаворит и я ее могу рекомендовать своим подругам. Не сомневаююсь, они оценят ее по достоинству!
Светлана Куликова, July 22, 2019
Read more