SHIAWASEDO, STORY OF INNOVATIONS 2022
New age of anti-aging cosmetics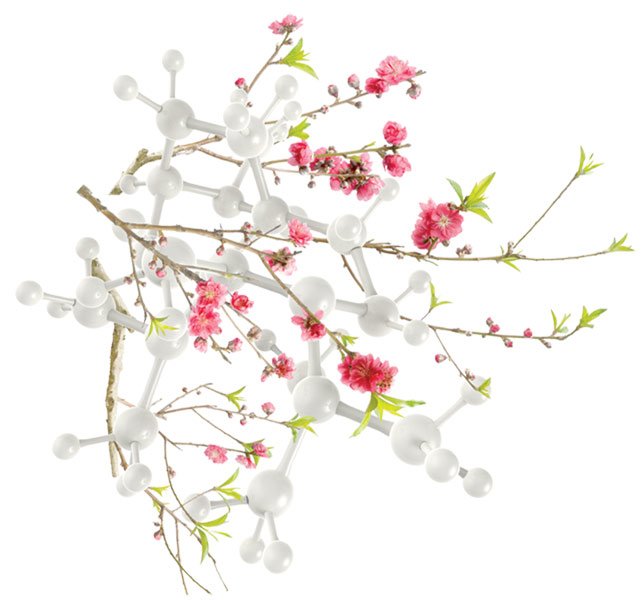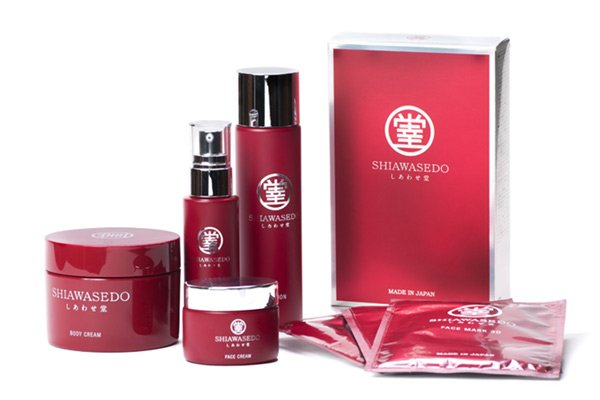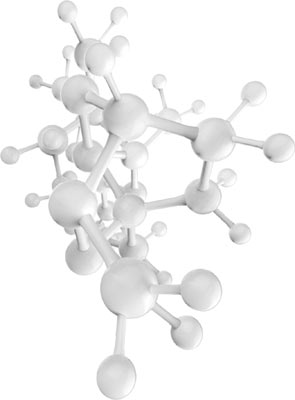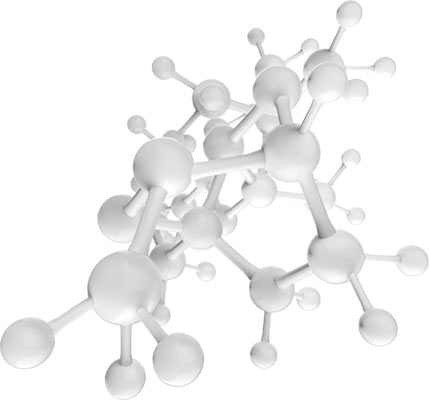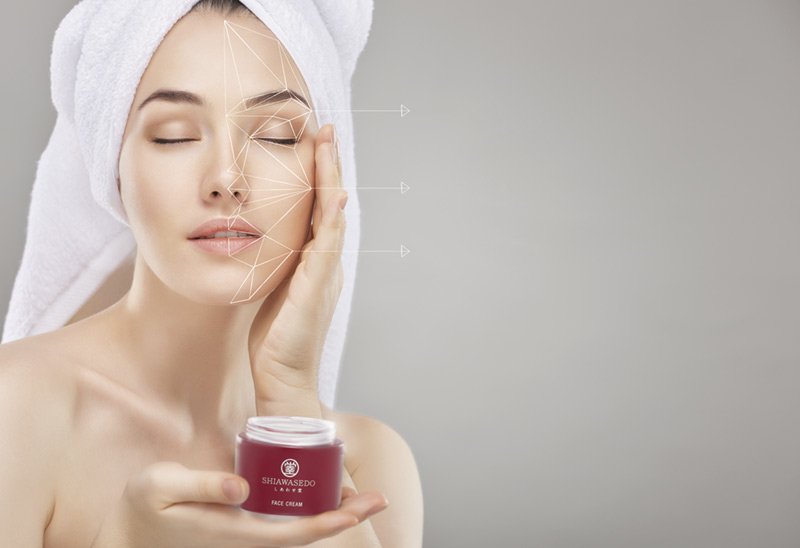 History of the brand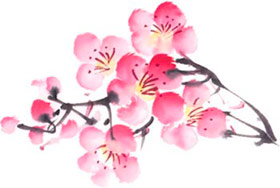 Recently, more and more people prefer the Japanese skin care cosmetics. It is not surprising because cosmetics market in Japan is much more developed. Due to harsh competition and the extremely strict quality control, the level of the Japanese cosmetics highly exceeds the European analogues, sometimes by ten times or more.
Desire to make the Japanese skin care products available all over the world led the Shiawasedo executives to create the company's own line of cosmetics. Shiawasedo Inc. is a Japanese company with the ten-year history and main office in Kobe city which is one of the major centers of the international trade in Japan. Four years ago, the company set its new goal to develop a high level cosmetic brand capable of competing domestically and bring it forth world-wide.
The first step was the creation of fabric 3D face mask. This product is fundamentally new to the European market.
One of the most advanced Japanese laboratories was engaged in developing the unique regenerating serum that stimulates the function of skin cells. With the strict attention to safety and quality control, Summus laboratory works at the level that exceeds the most world production standards.
In December 2015, the success of 3D face mask allowed Shiawasedo to start the complete skin care line of four new products: Lotion, Essence and Face Cream, as well as Body Cream. In autumn 2016, the complete cleansing set of Micellar Water, Cleansing Foam and Peeling Gel was added to the line. At the same time, Laboratory presented the second generation of sera: Shiawasedo White Serum and Eye Cream.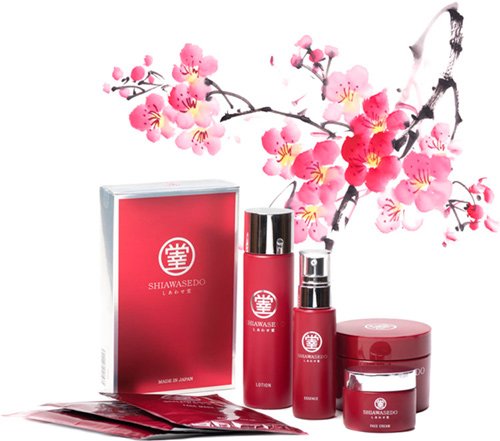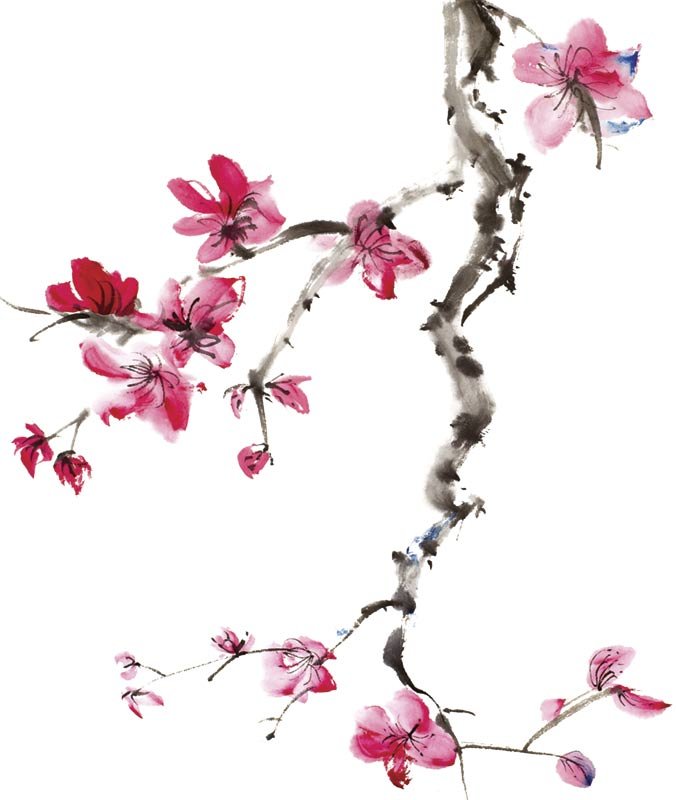 Ideology of the brand
1.
Shiawasedo Company proclaims three basic values: innovation, respect for traditions and striving for perfection.
2.
For us, quality is the most important. We aim to be the best either on the domestic market among the most powerful rivals or on the international market among global brands. We pay attention to smallest details: all our products are created on the latest robotized production lines in Osaka prefecture. We do not cut down on quality: not only creams but also packing is made solely in Japan
3.
We want every woman to be able to afford the Japanese skin care.
It means not only to export cosmetics but to make the Japanese philosophy of beauty clear and understandable.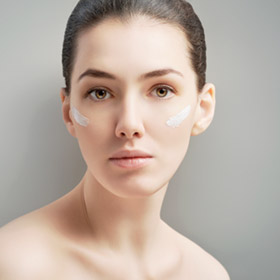 4.
We aim for innovation. Summus laboratory is the advanced developer of skin care cosmetics. It uses the latest technology only and continuously keeps track of all the innovations in the fields of cosmetology and dermatology. Every product of the brand is created according to the latest Japanese achievements and trends in the beauty industry under very strict control that allows the efficiency of cosmetic effect to be improved.
5.
We respect traditions. Summus laboratory treats the traditions of cosmetology with care. The beauty products contain retinol, niacinamide and soybean extract; these ingredients belong to a certain small group of ingredients and their rejuvenating effect has been proved according to the conservative scientific canons of objective assessment for the effect efficiency. Together with ground-breaking latest-generation low-molecular components, the products contain such traditional Japanese skin care ingredients as, for example, fermented extract of sake rice wine that provides the anti-aging effect; as well as glycosphingolipids and oil of rice bran which is considered to be one of the best plant moisturizing components due to its unique properties to bind and hold moisture.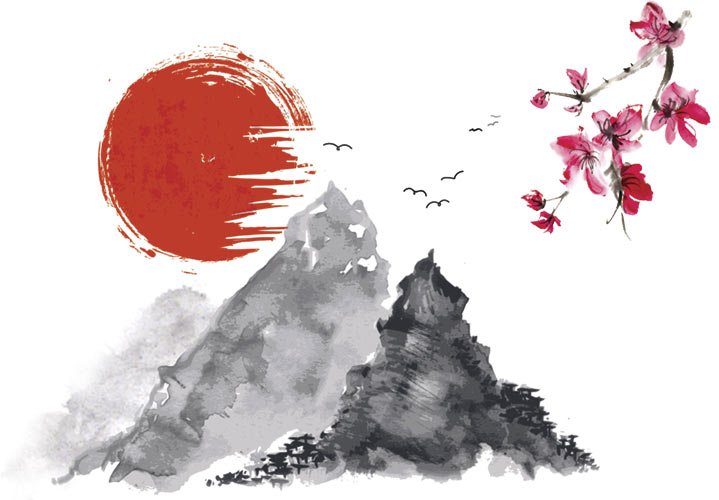 6.
We do not test our products on animals. This is absolutely impossible and contradicts the company policy.
7.
We care a lot about ecology. All plant extracts in Shiawasedo cosmetics are in compliance with the currently accepted worldwide quality standards and do not disturb the ecology of the harvesting areas. The laboratory carefully sorts out and recycles all production wastes.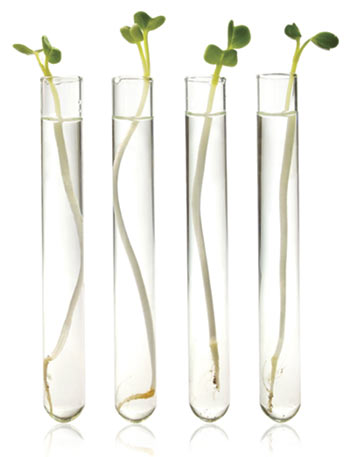 8.
Our company has an international certificate of compliance, confirming that cosmetic production meets the standard ISO 22716 Cosmetic Good Manufacturing Practices (GMP). The observance of GMP rules allow to achieve the high quality of the products. It is also a mandatory condition for the products to be released to the international market.
Key ingredients of Shiawasedo skin care
Shiawasedo increases efficiency of natural components using advanced biotechnological ingredients, thus opening a new era of anti-aging care. Each of the seven main groups of ingredients fights against different age-specific skin problems with a deep effect on their causes.
Ingredients identical to skin structural components
Skin structural components are as follows: hyaluronic acid, collagen, elastin, ceramides, squalane. Age-specific changes that begin to occur after 25, skin damage due to ultraviolet, bad ecology, stresses and other factors lead to the steady decrease in synthesis of these elements. As a result, skin loses moisture and plasticity, thus getting older.
Replenishment of these skin structural components using cosmetic care helps to sustain health and beauty.
---
The products of this line contain the following components: squalane, four kinds of hyaluronic acid (hydrolyzed hyaluronic acid, sodium hyaluronate crosspolymer, acetyl- sodium hyaluronate, sodium hyaluronate), three kinds of collagen (hydrolyzed collagen, water-soluble collagen, atelocollagen succinoyl), one kind of elastin (hydrolyzed elastin), four kinds of ceramides (ceramides 1, 2, 3, 6II).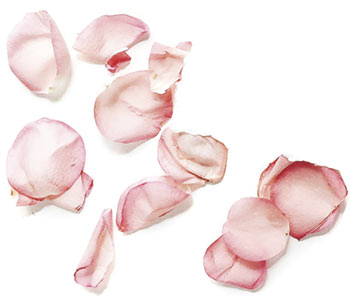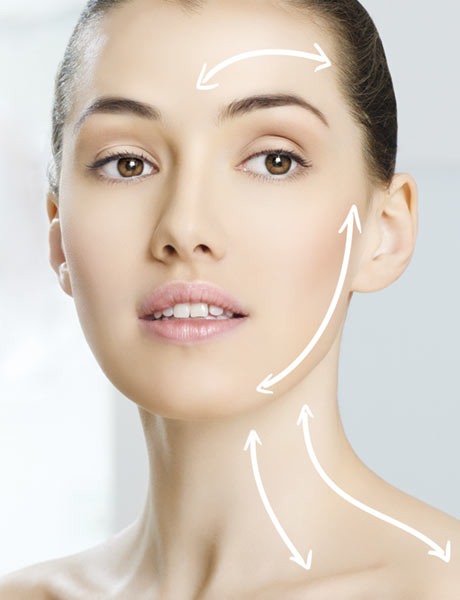 SHIAWASEDO 3D FACE MASK
MULTIFUNCTIONAL PRODUCT FOR NOURISH, MOISTURIZING, REGENERATION AND PROTECTION OF ALL SKIN TYPES.
The mask contains ingredients that stimulate skin cells, improve their metabolism and provide safe and long-term regeneration. We use a patent technology that allows producing fabric bases of ergonomic shape that traces the face 3D contours.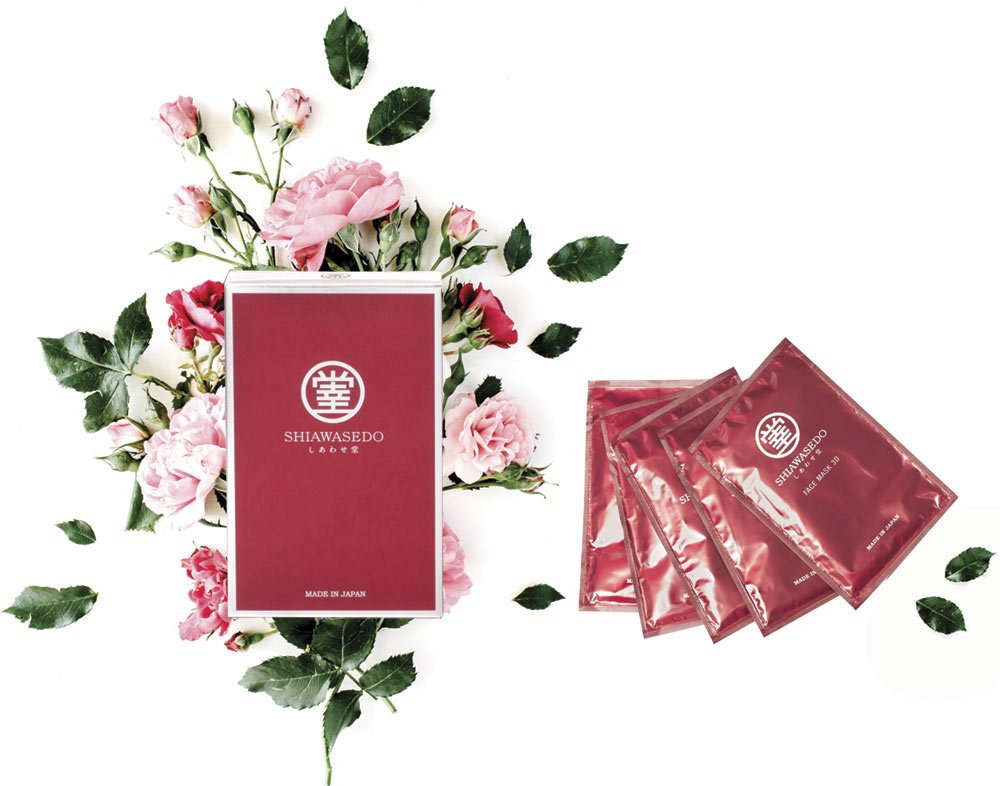 SHIAWASEDO ESSENCE
MULTI-ACTIVE FACIAL ESSENCE DEEPLY MOISTURIZES AND INTENSIVELY NOURISHES SKIN, REVITALIZING ITS VITAL FUNCTIONS AND FILLING IT WITH NEW ENERGY.
Hydrolyzed collagen and elastin that are components of the essence, represent low-molecular forms of collagen and elastin, and can penetrate skin and restore its plasticity from within, providing exceptional skin elasticity. Essence also contains fullerenes that are powerful and highly effective antioxidants, which fight the free radicals much more effectively than common antioxidants (for example, vitamins C and E).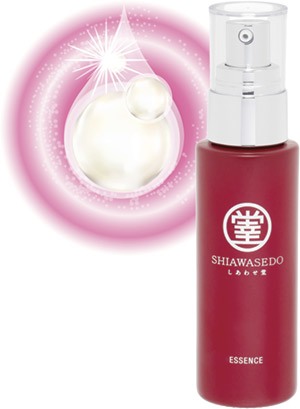 Low-molecular and improved ingredients
Hydrolyzed hyaluronic acid, hydrolyzed collagen and hydrolyzed elastin are low-molecular components; it allows them to penetrate skin through intercellular spaces, providing skin moisturizing from within and helping to preserve its elasticity.
Sodium hyaluronate crosspolymer of («3D hyaluronic acid») is a modified form of hyaluronic acid that provides long-term moisturizing. As opposed to molecules of common hyaluronic acid, connected into linear chains, the molecules of sodium hyaluronate crosspolymer are connected by three-dimensional intermolecular structure, which is also called transverse or cross-linked intermolecular bonds. Three-dimensional intermolecular structure of the sodium hyaluronate crosspolymer holds the molecules more firmly and allows them to be released gradually. Due to that fact, molecules of hyaluronic acid remain whole (unsplit) on the skin surface for a longer time, consequently they bind and retain moisture for much longer.
Platinum is a part of the product composition in the form of colloidal (ionized) substance that facilitates normalization of the electrolyte balance of the surface skin layer. Particles of colloidal platinum have surface potential of minus 40 mV, which approximately equals to electrical potential of human body and healthy skin. Negatively charged platinum particles operate as electron donors, and as a consequence, protective water-retaining barrier is regenerated on the skin surface.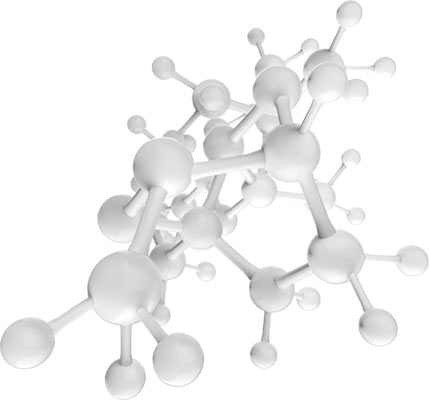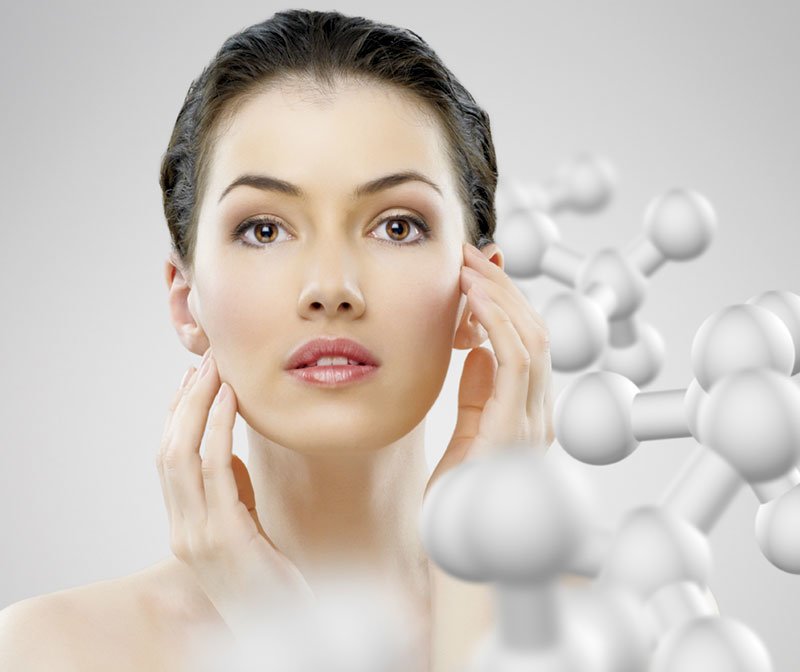 SHIAWASEDO WHITE SERUM

IT ALLOWS TO GAIN PERFECT JAPANESE WHITENESS FOR EUROPEAN SKIN.
The serum fights hyperpigmentation, dark spots and redness, improves dull sallow complexion, evens the skin tone. Potassium glycyrrhizate is an antioxidant, possessing the strongest anti-inflammatory effect, it prevents inflammation. In cosmetic products for skin whitening, it prevents appearance of pigment spots that are a result of an inflammatory process. Japanese apricot extract, included in the formula composition, recovers whiteness and natural skin radiance, preventing proteins glycation, which causes complexion to turn yellowish and sallow.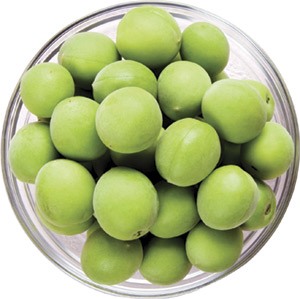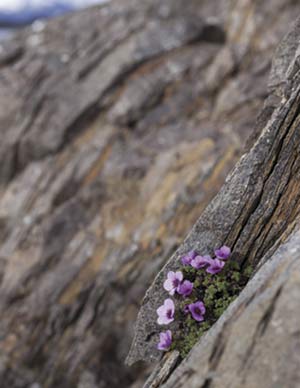 Antioxidants and ingredients with anti-aging effect
Fullerenes are powerful antioxidants; it fights the free radicals much more effectively than common antioxidants (for example, vitamins C and E). One common antioxidant molecule is used to destroy one free radical; it perishes while bonding with the free radical and forming a harmless compound. As for the fullerene molecule, it is capable of neutralizing several molecules of free radicals without degradation and loss of its own properties and characteristics.
Vitamin C, vitamin E, shea butter, reishi mushroom extract, royal jelly extract, ginseng extract nourish the skin, and help to protect it against UV-light, dryness and negative impact of the environment.
Edelweiss extract is a plant extract, obtained from the edelweiss flowers that possess unrivaled protective properties which enable the flower to survive in a harsh climate of Alpine highlands under aggressive mountain sunlight with high level of UV-light and under the conditions of sudden and frequent temperature drops, strong winds, snowstorms and low atmospheric pressure. It is a powerful antioxidant that protects skin from free radicals, which are one of the main causes of aging.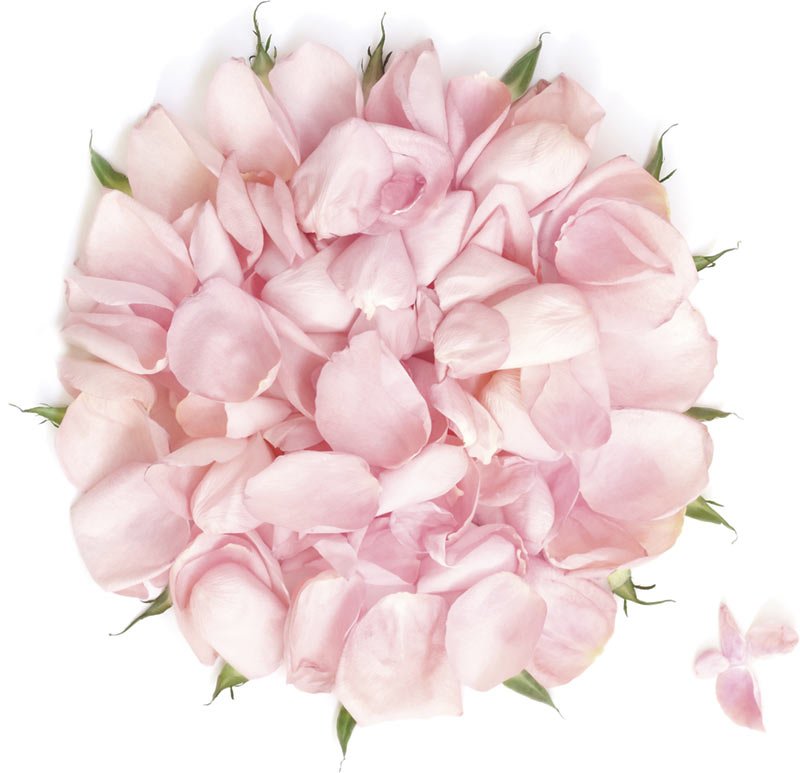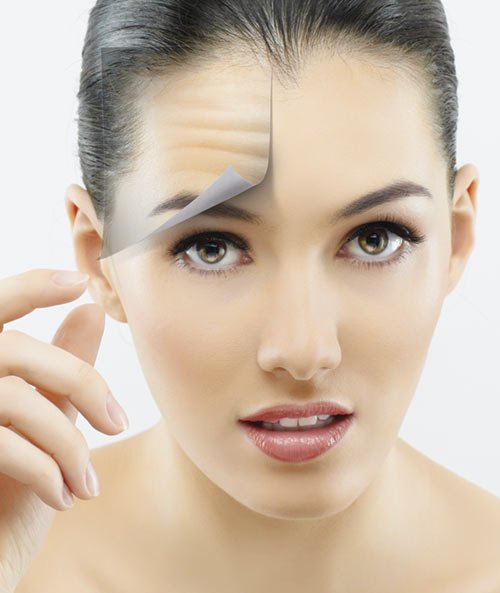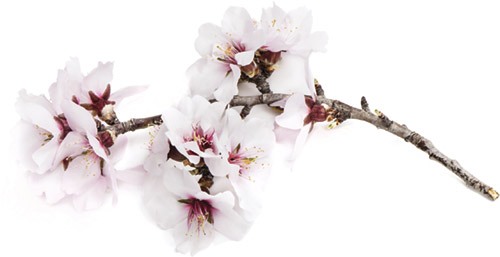 SHIAWASEDO EYE CREAM

CREATED SPECIFICALLY FOR THE DELICATE AREA AROUND EYES, THIS CREAM SATURATES SKIN WITH INGREDIENTS IDENTICAL TO THE SKIN STRUCTURAL COMPONENTS (squalane, hyaluronic acid, collagen, ceramides), with functional ingredients (peptides), with plant stem cells, vitamins, antioxidants and other ingredients possessing anti-aging effect. Two polymers of the plant origin — oat seeds extract and sweet almond seeds extract — make eyes contour more vivid, providing instantaneous lifting effect, and even out the face microrelief by filling out wrinkles and actively smoothing them.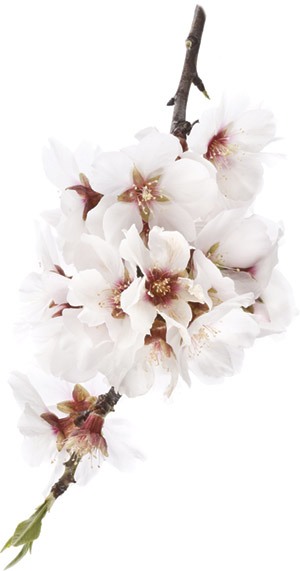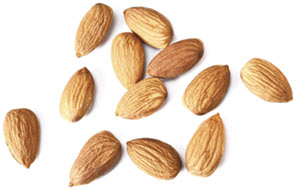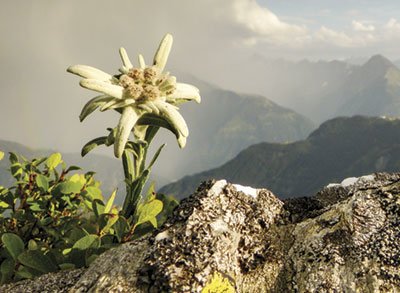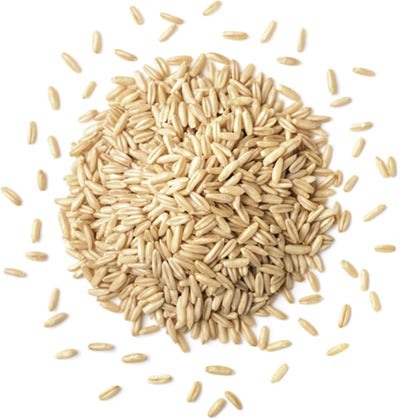 Peptides
Palmitoyl tetrapeptide-7 is a peptide that fights skin inflammatory processes and its consequences. After the age of 35 years, human body starts producing an increased amount of inflammatory mediators named interleukins, and that suppresses the angenesis, leads to degradation of the skin matrix, wrinkle formation and loss of elasticity. Palmitoyl tetrapeptide-7 reduces interleukins production that allows to impede skin inflammatory processes and aging processes.
Dipeptide diaminobutyroyl benzylamide diacetate is a peptide with low molecular weight that has effect similar to the effect of polypeptide Waglerin 1 which prevents nerve impulses transmission to muscles, relaxing the mimic muscles. By preventing nerve impulses transmission to mimic muscle receptors, it creates cosmetic effect identical to the botox effect and helps to decrease expression wrinkles.
Palmitoyl dipeptide-5 diaminobutyroyl hydroxythreonine and Palmitoyl dipeptide-5 diaminohydroxybutyrate are a functional peptide complex consisting of two kinds of peptides. It influences the most important proteins of the dermal-epidermal junction that allow «linkage» of the epidermis and derm. Disruption of this junction leads to skin laxity, sagging and looseness. Combination of these peptides contributes to strengthening of the skin structural integrity and preservation of its elasticity.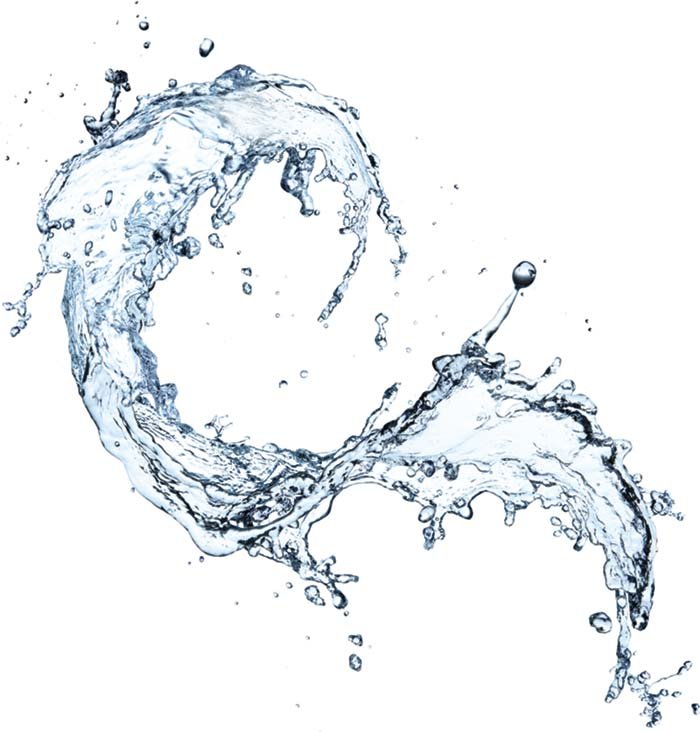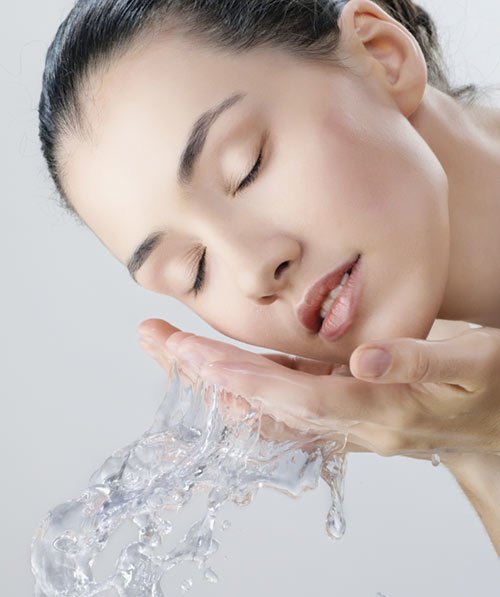 SHIAWASEDO MICELLAR WATER

MICELLAR WATER GENTLY REMOVES MAKE-UP AND IMPURITIES BY MAKING THE SKIN FRESH AND CLEAN.
Micella spherical molecules envelope and delicately remove traces of cosmetics and all kinds of impurities. Exclusive set of multifunctional ingredients, plant extracts and antioxidants keep the skin moisturized and elastic. Active component is hydrolized white lupin protein; it facilitates abiotic and lipid polymerization in epidermis, reinforces barrier function of the skin that can be weakened under impact of other make-up products.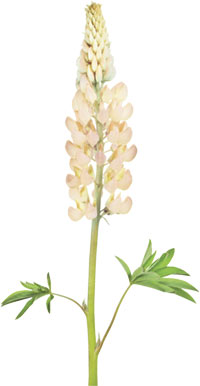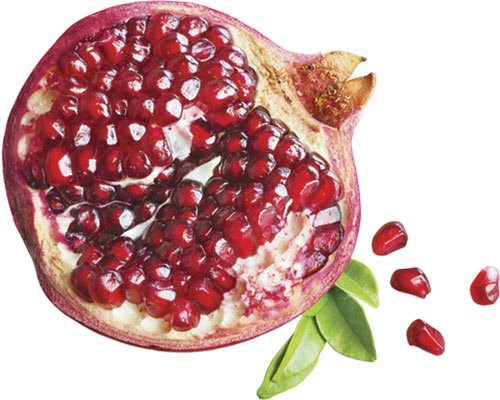 SHIAWASEDO CLEANSING FOAM

CLEANSING FOAM MOISTENS THE SKIN BUT DOES NOT DRY IT.
It gently and thoroughly removes all kinds of impurities. Improved formula enriched with biotechnological ingredients, plant extracts and antioxidants allows filling the skin with energy. Sodium hyaluronate crosspolymer ensures moistening, and pomegranate extract stimulates synthesis of aquaporins: proteins that are responsible for moisture natural circulation in the skin.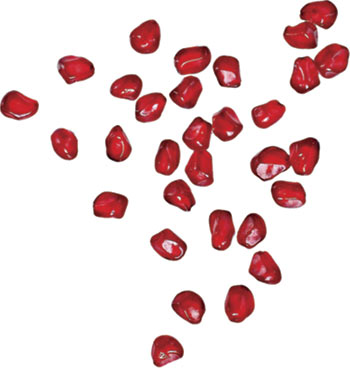 Plants stem cells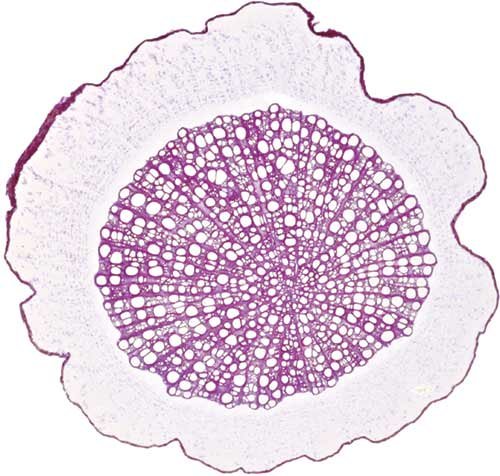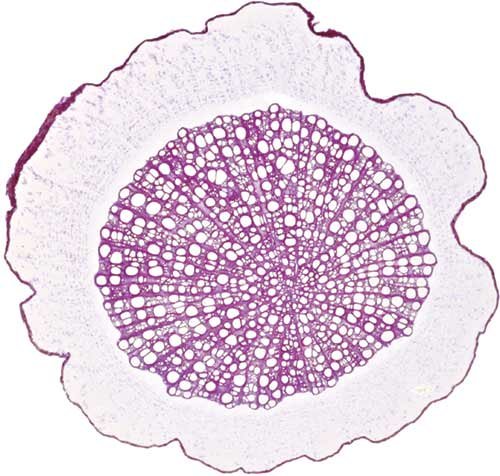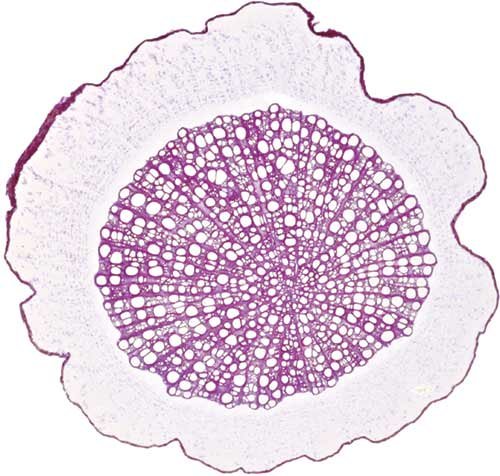 Stem cells are capable to be transformed into various types of organism cells. Major achievement in the sphere of stem cells investigation was obtaining of IPS cells (Induced Pluripotent Stem Cells) in 2007. For this achievement, Professor Yamanaka Shinya from Kyoto University, Japan, was awarded the Nobel Prize in 2012. Investigation results of stem cells — which are under special observation in regenerative medicine — are actively applied in the field of cosmetology.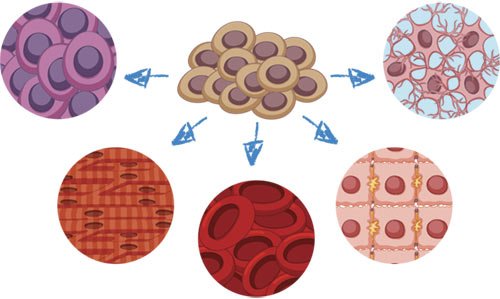 Summus laboratory uses plants stem cells which have time reversing effect, improve functioning of the human stem cells and are capable to maintain natural skin health. Shiawasedo beauty products include extract of Alpine rose stem cells which stimulates the skin stem cells, protects the skin stem cells from dehydration, UV-light impact and other negative factors of the environment.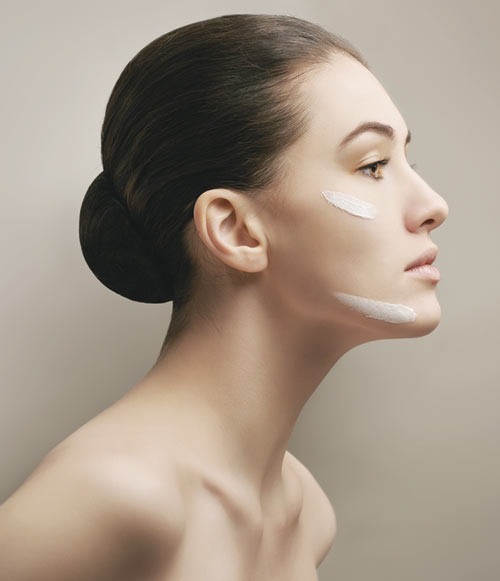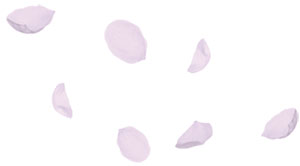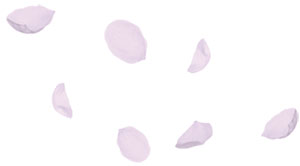 SHIAWASEDO PEELING GEL

GENTLE GEL THAT ACTS ON THE PRINCIPLE OF ERASER; IT DELICATELY REMOVES KERATINIZED CELLS AND IMPURITIES, THUS ENABLING TO PERFORM CELL RENEWAL. Extract of bitter orange flowers stimulates skin cells metabolism, produces anti-edematous effect. Hydrolyzed lecitin softens the skin, accelerates lipidic exchange, and facilitates the recovery of skin barrier function.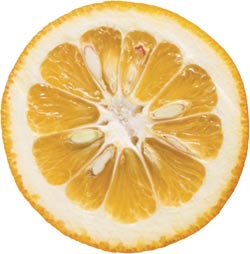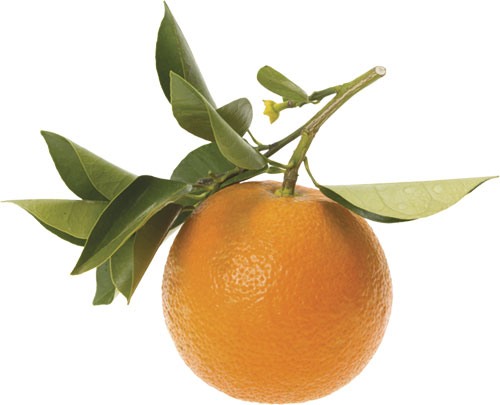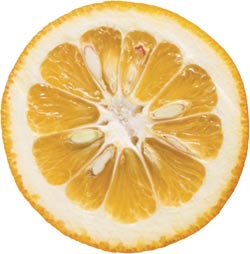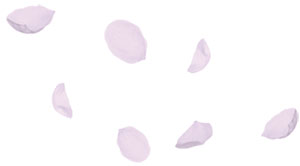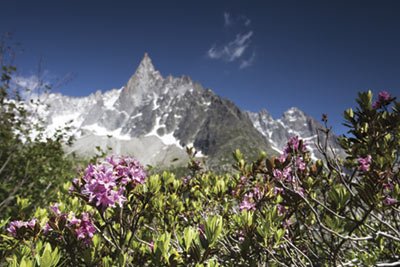 Hormone balance recovery ingredients
The hormones participate in blood stasis, i.e. in preservation of internal environment consistency, and maintain optimal functioning of all organs and cells. Most part of the hormones is spread by blood circulatory system over various body areas, where they have impact on cells and organs functioning. Age, stress and other factors have significant impact on endocrine profile. Disturbance of hormonal balance reflects on the appearance. Shiawasedo beauty products include plant ingredients that enable maintaining of the hormonal balance: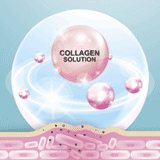 Soy isoflavons in liposomal form are a plant analog of female sex hormones (estrogens). Estrogens have a strong effect on the skin condition. Estrogens level fall leads to dehydration, loss of skin gloss and plasticity. Soy isoflavons are capable to interconnect with estrogen receptors in the skin and have rejuvenating effect by keeping the skin elasticity and gloss as well as to prevent reduction of collagen synthesis and hyaluronic acid, caused by fall of female sex hormone level. Liposomal form enables soy isoflavons to penetrate into the skin better.
Extract of the flowers, leaves, halms of Alpine skullcap is extract of rare plant growing on Alps slopes. The plant contains a large quantity of flavonoids that have intensive antiphlogistic effect. The plant stimulates beta-endorphin synthesis that helps to protect the skin from stress.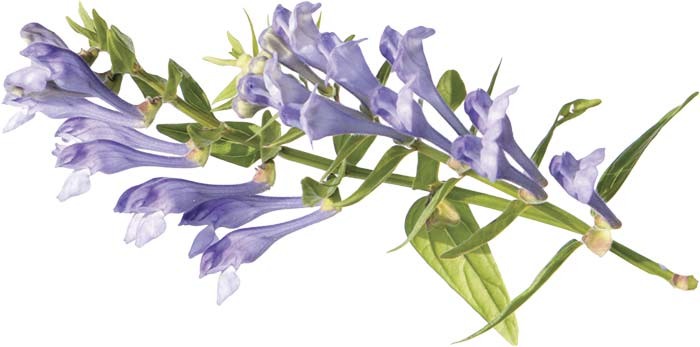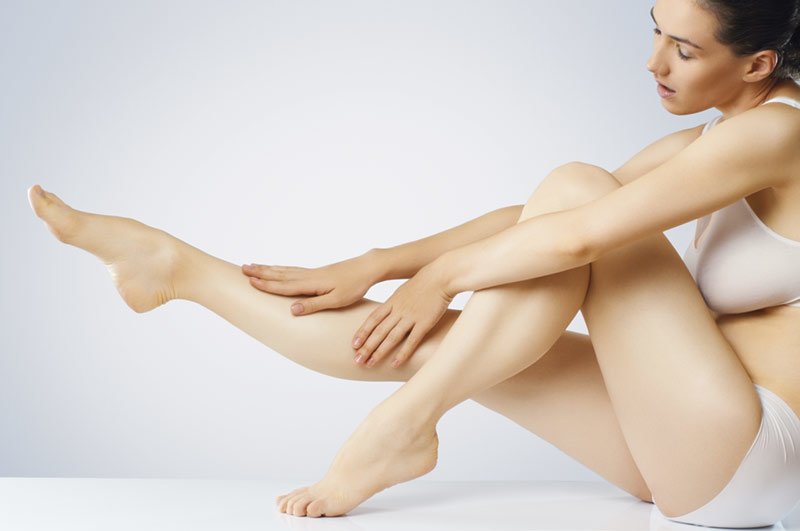 SHIAWASEDO FACE CREAM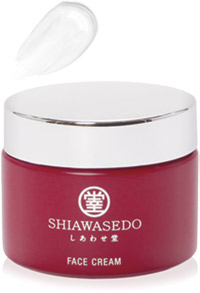 MULTI-ACTIVE FACE CREAM IS INTENDED FOR DEEP MOISTENING AND NOURISH ON THE BASIS OF WELL-BALANCED FORMULA WHICH STIMULATES THE PROCESSES OF INTERCELLULAR METABOLISM AND RENOVATION.
Four types of hyaluronic acid and three types of collagen ensure intensive and long-lasting moisture. Stabilized retinol, three types of peptides, powerful antioxidants and ingredients with time-reversing effect prevent initiation and development of skin ageing signs.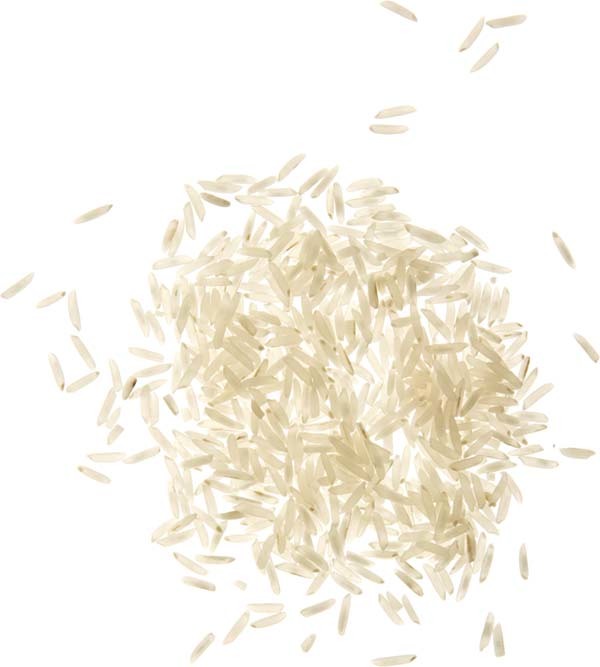 SHIAWASEDO BODY CREAM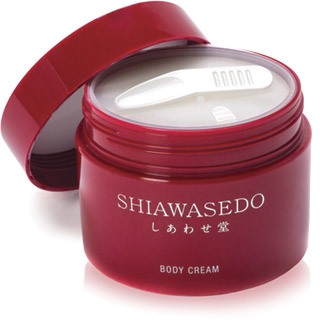 MULTI-ACTIVE CREAM DEEPLY NOURISHES THE BODY SKIN AND RESTORES ITS BARRIER FUNCTION.
The cream actively replenishes deposits of moisture, saturates with nutrients (vitamins, microelements, antioxidants), tones, provides restoring and protective effect.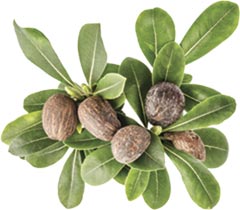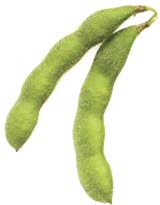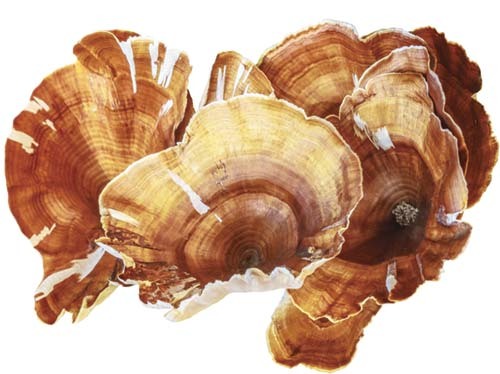 Traditional ingredients of the Japanese skin care
Fermented extract of sake rice wine is a product of rice fermentation during preparation of traditional Japan alcohol drink, sake. This extract produces rejuvenating effect, stimulates regeneration and evens the skin tone: free linoleic acid and arbutin, which are contained in the sake extract, bleaches the skin by suppressing action of tyrosinase ferment resulting in pigmentation. Ferulic acid, included into sake extract, is an antioxidant.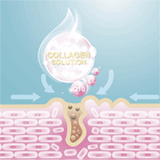 Rice bran glycosphingolipids (rice ceramides) moisten the skin, as they are capable to fill-in physiological epidermal intercellular spaces by collecting and retaining moisture.
Rice bran oil is enriched with fatty acids and squalane which moisten the skin and slow-down the moisture loss. Due to vitamins B and E, the rice bran oil protects the skin from UV-light.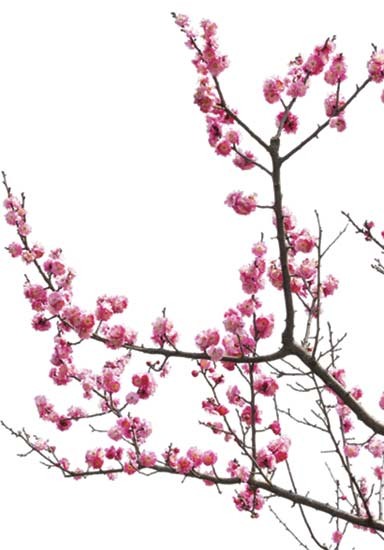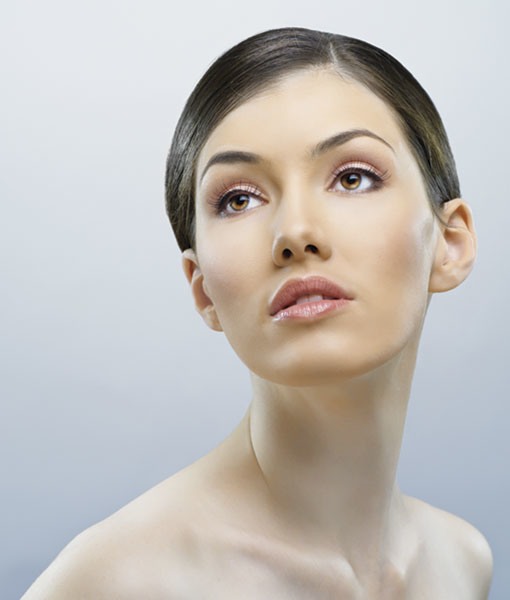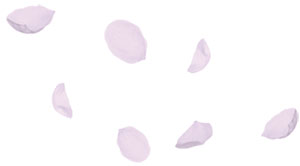 SHIAWASEDO LOTION

THE LOTION MOISTENS, REFRESHES, SOOTHES AND SOFTENS, EFFICIENTLY CANCELS RESULTS OF ADVERSE ENVIRONMENTAL IMPACT AND THE STRESS, CAREFULLY TONES AND RESTORES THE SKIN VITAL FORCES.
Ceramides of four types are used as support for epidermis barrier function. Tonic and restoring effect of the lotion is achieved due to multi-function active ingredients which stimulate intercellular exchange and prepare the skin for usage by the followed beauty products.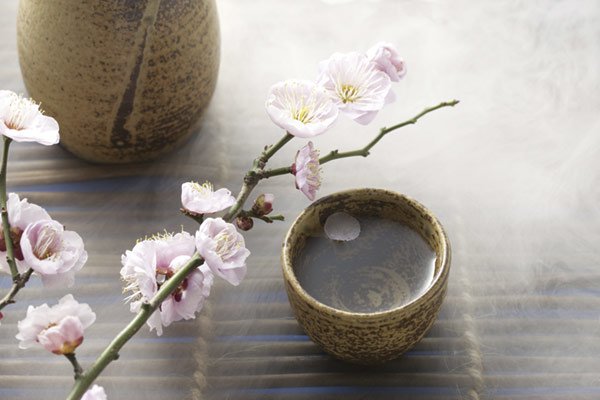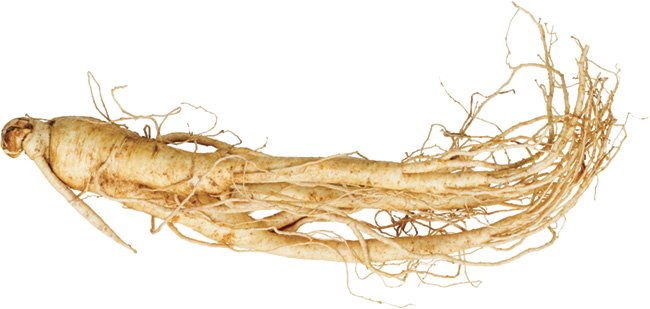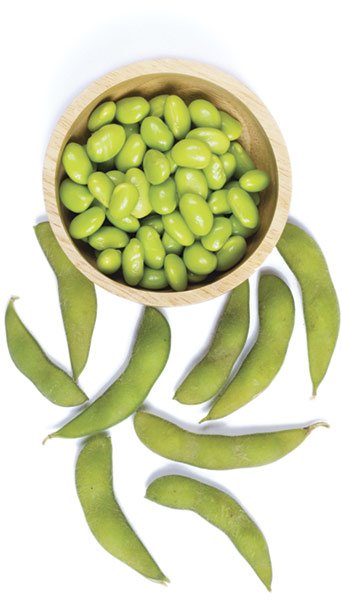 All Shiawasedo cosmetics are produced exclusively in Japan based on the latest technologies in the field of low-molecular components, as well as on the advanced experience and traditions acknowledged by time.