Rose Face cream
The skin tone evening face cream with anti-inflammatory properties, 45 g
¥13999
Approximately
$133.60
€121.29

Treatment principle
The cream is an intensive medication care item for protecting and restoring the skin. A light texture of the cream makes it a perfect care item for both nighttime and daytime skincare. The cream is recommended as a skin brightening and an anti-pigmentation skincare product with anti-inflammatory properties. Protects the skin exposed to extreme temperatures, prevents cold allergy, hives and any redness caused by negative environmental conditions.
Treatment action
Treatment action
The first cream of the product line which not only protects the skin but also heals it solving main problems of regeneration after micro-damages and irritation, at the same time preventing new inflammation and pigmentation.
Prevents skin inflammation, hives, cold allergy, micro-cracks, all types of redness.
Relieves skin burning and irritation caused by suntan, winter sunburns and exposure to weather.
Prevents pigmentation and spots caused by skin mechanical damages as well as post-acne spots.
Moisturizes the skin and maintains its moisture balance.
Protects the skin from inflammation caused by mechanical actions (shaving, scrubbing, damages).
Tightens the pores, soothes the skin and evens its texture.
Provides an overall skin protection, including protection from dryness.
The cream does not contain synthetic colouring agents and perfume, petroleum-based surfactants, mineral oils, parabens, alcohol. The cream has a light scent of a natural rose oil.
Brightening effect
Ascorbyl glucoside is a form of vitamin С stable at any pH value. Transforms into vitamin C (ascorbic acid) when applied on skin. An antioxidant. It reduces pigmented spots and suppresses the synthesis of melanin, prevents pigmented spots and spots caused by skin damage. Provides protection from the feeling of burning skin after suntan or winter sunburn.
Saxifraga stolonifera extract improves the skin microcirculation subsequently improving its nutrition and oxygenation, prevents accumulation of pigments which are the main reason of dark spots appearance.

Japanese plum extract qualitatively lightens and evens the skin complexion. A natural combination of sugars, phenolic compounds, carotenoids and tocopherol provides an overall and a long-lasting moisturizing effect. Tones the dull skin with an uneven complexion.

Anti-inflammatory effect
Stearyl glycyrrhetinate is a powerful anti-inflammatory component with skin immunity regulating properties and pronounced antibacterial activity. Relieves inflammation and protects skin from allergy. An antioxidant, prevents hyaluronic acid destruction and restores the skin. It is successfully used for acne treatment, for mitigating and preventing allergy. Soothes and brightens the skin. Prevents inflammation, dryness, a tendency to coarseness, hives, cold allergy, cracks, rush.
Camu camu (myrciaria dubia) extract is a source of a precious vitamin-mineral complex, an antioxidant with an overall anti-inflammatory, antiviral, strengthening and immune-boosting effect on skin. Camu camu berries are a source of vitamin C, their content of vitamin C is 30 times higher than, for instance, that of oranges.
Jujube (Chinese fig) extract has pronounced antibacterial qualities, it effectively fights rush, dermatitis, allergy, comedones and pimples. Contains vitamins (А, В, С, Р), amino acids, flavonoids, nurtures and smoothes the skin.
Restoring and pore tightening effect
Japanese hawthorn extract cleanses and tightens pores and is used in cosmetology for the inflammation healing. The extract has pronounced soothing properties, improves skin blood circulation, relieves sensitivity, soothes irritation and itchiness.

Orange extract has bactericidal and wound-healing properties, evens the skin texture and stimulates skin regeneration, detoxifies, tightens the pores, regulates the sebum glands activity.
Melissa extract relieves the syndrome of "the tired skin" working as an anti-inflammatory toning and at the same time relaxing substance. Melissa suppresses the skin itchiness, tightens the pores, helps remove comedones.

Lime extract controls sebum secretion, fights black spots, tightens the pores. Boosts blood circulation, restores damaged skin and capillaries.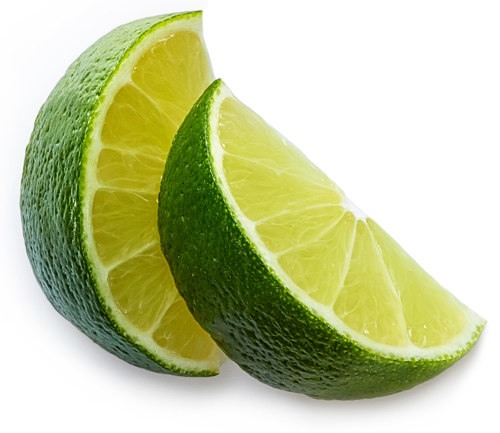 Rice bran oil stimulates tissue regeneration, purifies and brightens the skin, relieves irritation, makes skin smooth and mat.
Moisturizing effect
Moisturizing effect
Mulberry extract helps achieve the natural skin moisturizing effect, supports skin regeneration and provides intensive nutrition. The extract is suitable for adult skin treatment: it not only helps remove pigment spots, but also restores skin's natural radiance and even complexion.
Sodium hyaluronate and water-soluble collagen provide a long-lasting skin moisturizing effect. Collagen forms a protective veil on the skin surface thus preventing its dehydration during the day.
Toning effect
Rosehip oil tones, deeply moisturizes and nurtures the skin, providing resistance and elasticity. Stimulates the collagen synthesis, evens the skin, neutralizes the negative impact of toxins, stimulates skin cells regeneration and relieves irritation.

Grapefruit extract has a stimulating effect on the lymphatic system and nurtures the skin cells, filling them with vitamins and minerals. Stimulates the normalization of moisture balance in the human body, drains excess fluid and reduces swelling. Relieves skin contraction and dryness, evens the complexion restoring skin radiance, brightens the skin and prevents pigmentation, soothes inflammation.
Sage extract tones the skin preventing wrinkles, refreshes and soothes. Effectively regulates the skin oiliness level and relieves swelling.
Sakura leaves liquid extract makes the skin smooth and radiant, removes swelling and soothes irritation, provides softness and stimulates cells regeneration.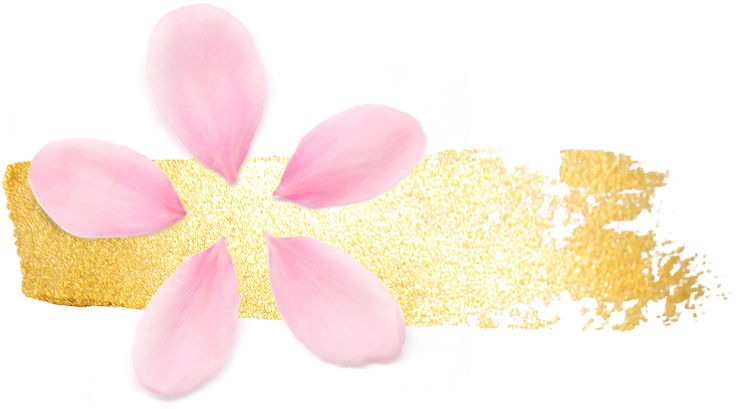 Soya extract evens and nurtures the skin, removes morning edema. Stimulates smoothing of wrinkles and deeply moisturizes the skin. The extract is a source of isoflavons - elements, protecting the skin from hormone-related aging.
Protective effect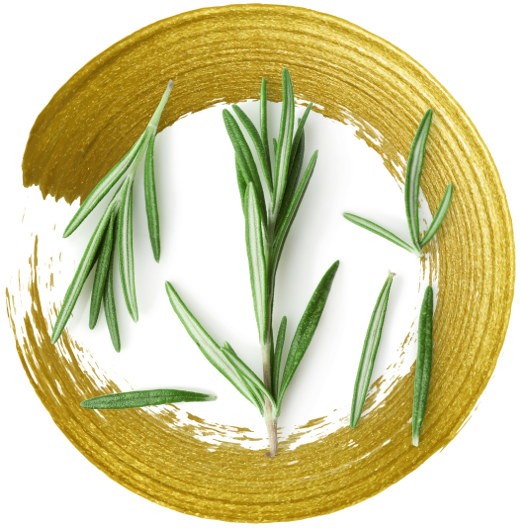 Protective effect
Rosemary extract purifies the pores, softens rough skin areas and normalizes moisture balance, restores skin resistance and evens the skin texture.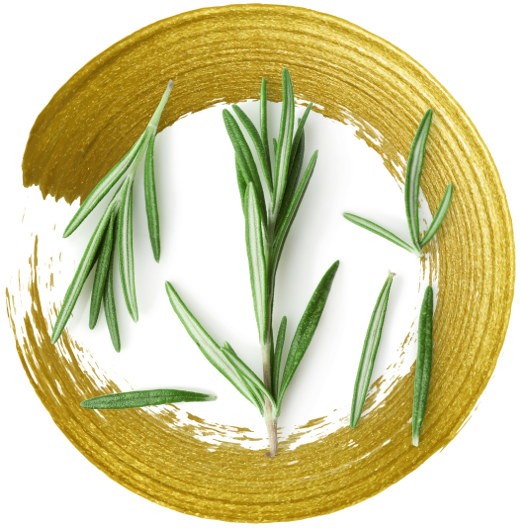 Trehalose protects the skin structural molecules preventing their drying and destruction. When the skin is exposed to extreme temperatures (both high and low), trehalose envelops the cells like an armour thus preventing the destruction of proteins and cellular walls. In medicine this effect is used to preserve blood samples and body organs for transplantation. In cosmetology, trehalose is used to protect from frost and heat, to relieve skin peeling and redness.
Royal jelly extract strengthens the cell immunity, restores skin membranes, activates the skin cell metabolism, boosts the muscle fibre elasticity.
Skin smoothing effect and radiance
Apple extract improves the cell metabolism, stimulates the cells, restores the skin tone and contributes to its purification. Perfectly moisturizes the skin and promotes elimination of fine wrinkles. Has a gentle peeling and pigmentation brightening effect, evens the complexion. Cleanses the sebum gland ducts, dissolves sebaceous plugs and tightens the pores.
Lemon extract possesses high antioxidant properties, improves cell metabolism, has a bactericidal effect, stimulates the synthesis of collagen. Whitens darkened skin areas, restores a glowing complexion.
How to use
Apply the cream in the morning and (or) in the evening after cleansing and lotion. Take a small amount of the cream and spread it evenly on the face and neck skin down to collar bones using gentle patting movements.
Safety Precautions
Do not use with skin edema, eczema and other skin problems. If the product is not suitable for your skin — as well as in case of any discomfort or irritation — stop using it immediately and consult the dermatologist.
Make sure to prevent it from getting into your eyes. If the product has gotten into your eyes, wash it away immediately with enough water.
Do not store the product at a very high or low temperature; keep it away from direct sunlight. Store in places inaccessible for children.
Customer reviews
Ура! Эта восхитительная баночка теперь у меня! Очень понравился крем. Прекрасная текстура, моментально впитывается, какой-то еле уловимый тонкий аромат. Кожа гладкая и весь день Т-зона вообще не беспокоит (а если использовать Мист, просто восторг!). Я так долго металась, искала что-то для лица, но никак не могла найти. И я очень счастлива, что случайно, по репосту дуга в соцсетях, узнала о Вас. Спасибо, всей команде Shiawasedo за труды и особое СПАСИБО президенту за возможность пользоваться этой волшебной косметикой! 💖💖💖
Фотя Ко, September 3, 2019
Я живу в стране с очень жарким и влажным летом. В таком климате любые средства, нанесенные утром на лицо, буквально через 10 минут уже стекают в декольте, оставляя в память о себе жирный липкий блеск. Но этот крем обладает настолько нежной и легкой текстурой, что во-первых, моментально впитывается, во-вторых, оставляет кожу не жирной и липкой, а увлажненной, и в-третьих, остается именно там, куда его нанесли, а не стекает туда, где его вовсе и не ждали.
Думаю, что регулярный крем отправится в холодильник ждать зимы, а нечеловеческие условия израильского лета я буду переживать именно с Rose.
Екатерина Слинкина, August 19, 2019
Добрый день.
Крем Черная роза- это ежедневное прикосновение к роскоши. Глубокий черный цвет баночки- как будто черный бриллиант берешь в руки. Нежный аромат розы! Обожаю! Необыкновенная текстура крема! А уж экономичность превзошла все мои ожидания.
Когда я в первый раз взяла крема столько же сколько классического красного, мне пришлось его размазывать вплоть до декольте и далее. Ой , как я пожалела, что была так неосмотрительна! Зато теперь беру крем на кончики пальцев и этого, тонюсенькие слоем хватает и на лицо, и на шею, и на декольте. И всё ухожено и прекрасно!
И если раньше я расстраивалась, что смогла себе позволить купить только два крема Черная роза, то при такой экономичности, этот чудесный крем будет со мной на долго!
Chulpan Macsorova, August 16, 2019
Ребята! Или Дорогая Банда!
Не могу пройти мимо и не написать оду этому Шедевру: Крем Черная Роза.
Немного о себе, работаю с разной косметикой много лет и пробовала разную косметическую продукцию!
В этом креме собраны самые сильные и самое лучшее для нашей коже.
Если бы она умела говорить, то наверное каждый раз когда мы выходим без защиты на лице, она будет кричать: спасите!
О самом креме, чтоб его заказать, нам с разницей времени нужно было ждать пол ночи, но это того стоило! Ведь крем совершенно необычный, ни поход ни на один крем. Когда я нанесла его на лицо, то кожа его просто съела. Обычно ты берешь крем с размером с жемчужину и наносишь, ждешь когда впитается. Здесь же с учетом прошлого опята, а нанесла, и он просто исчез на лице..я такая стою и думаю..может мне это показалось и нужно еще раз так сделать!😊
Текстура крема легкая, что позволяют пользоваться в жару ( у нас сейчас пекло здесь и все просто" плывет " на лице, поэтому только легкие сыворотки можно использовать!
У меня было воспаление на лице, а проще сказать кожу сожгли химией в салоне. Пр. Использовании крема, краснота прошла!!🙏
Когда кожа возрастная, мы боремся, с пигментацией, с порами, что кожа очень тонкая и легко появляются морщины. Поэтому я не знаю, какие КУДЕСНИКИ работабт в Японской лаборатории, но Крем ВОЛШЕБНЫЙ!
Вы хотите увидеть результаты на своем лице? Тогда вы просто должны иметь этот крем! Жаль что он был лимитированный!
Но я так же пробовала предыдущий крем нашей компании и он тоже необычный и отличается от обычных кремов.
Вообще хочу сказать, если использовать всю нашу продукцию, то конечно результат будет на лицо и самое главное, вы будете всегда выглядить супер!
Спасибо что есть такая компания, которая все время что то разрабатывает для нас Любимых Бандиток!
Удачи всем!💖
Елена.
Elena Baudoin, August 14, 2019
Read more
Back To Top