My Special Cream
A skin repairing and soothing face cream, 48 g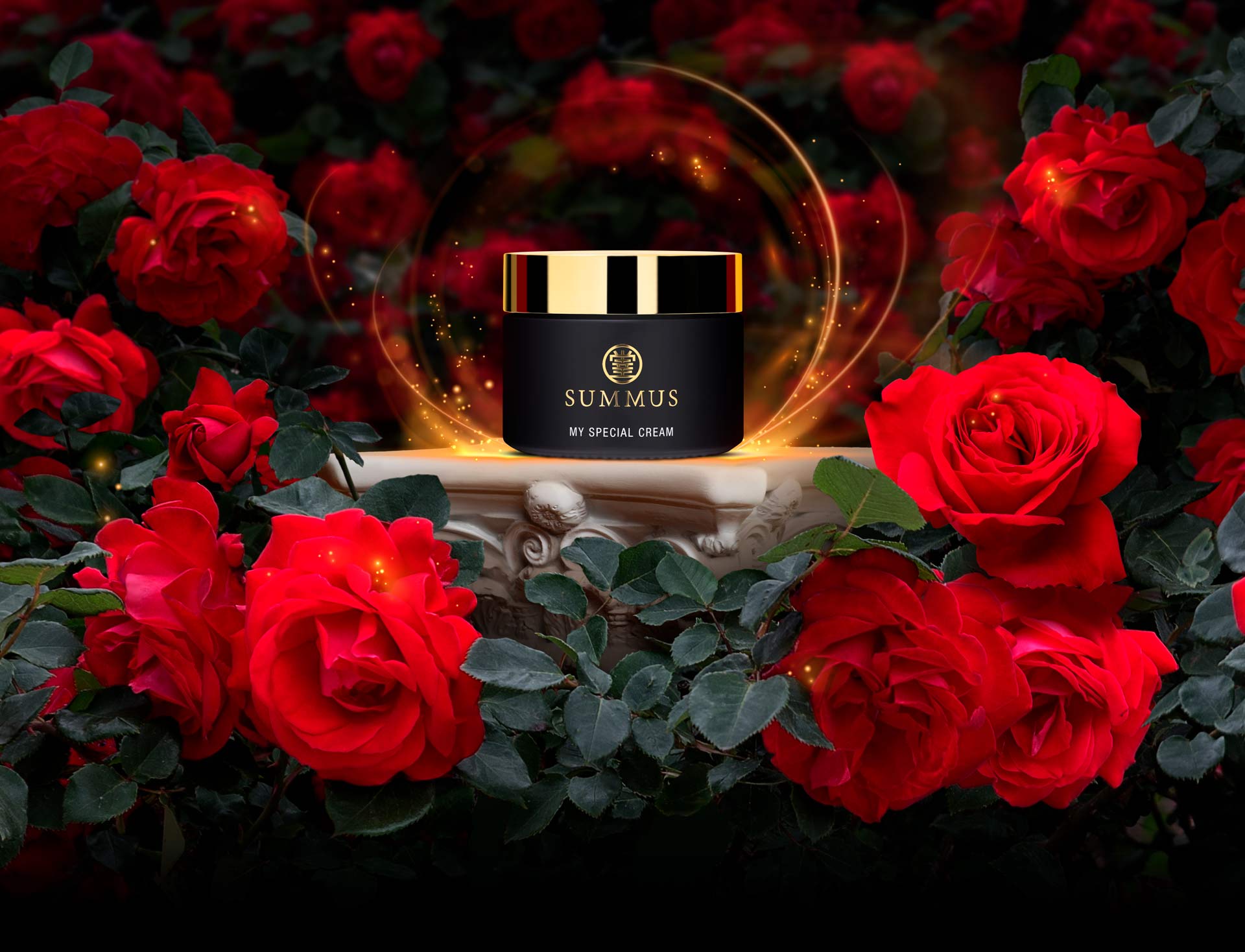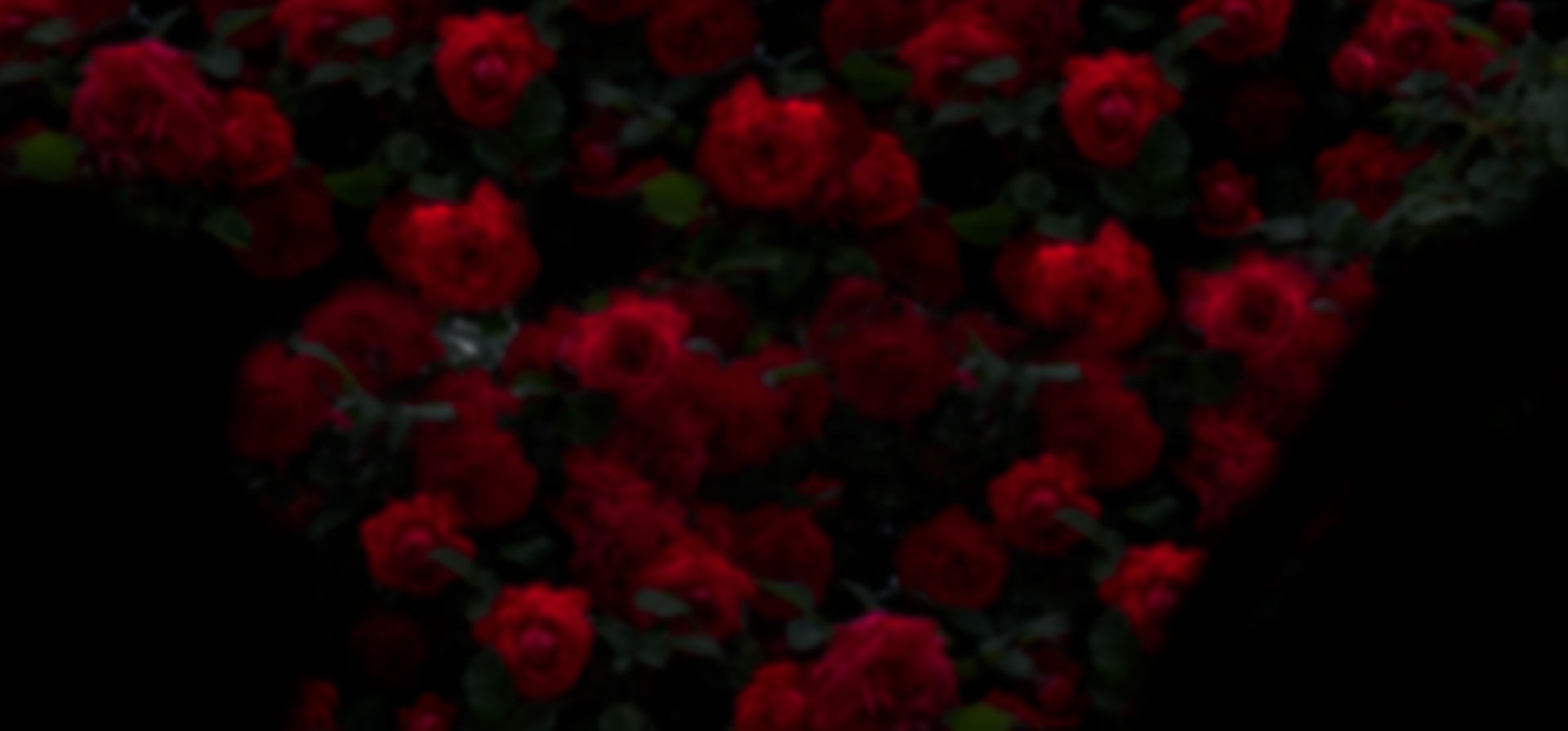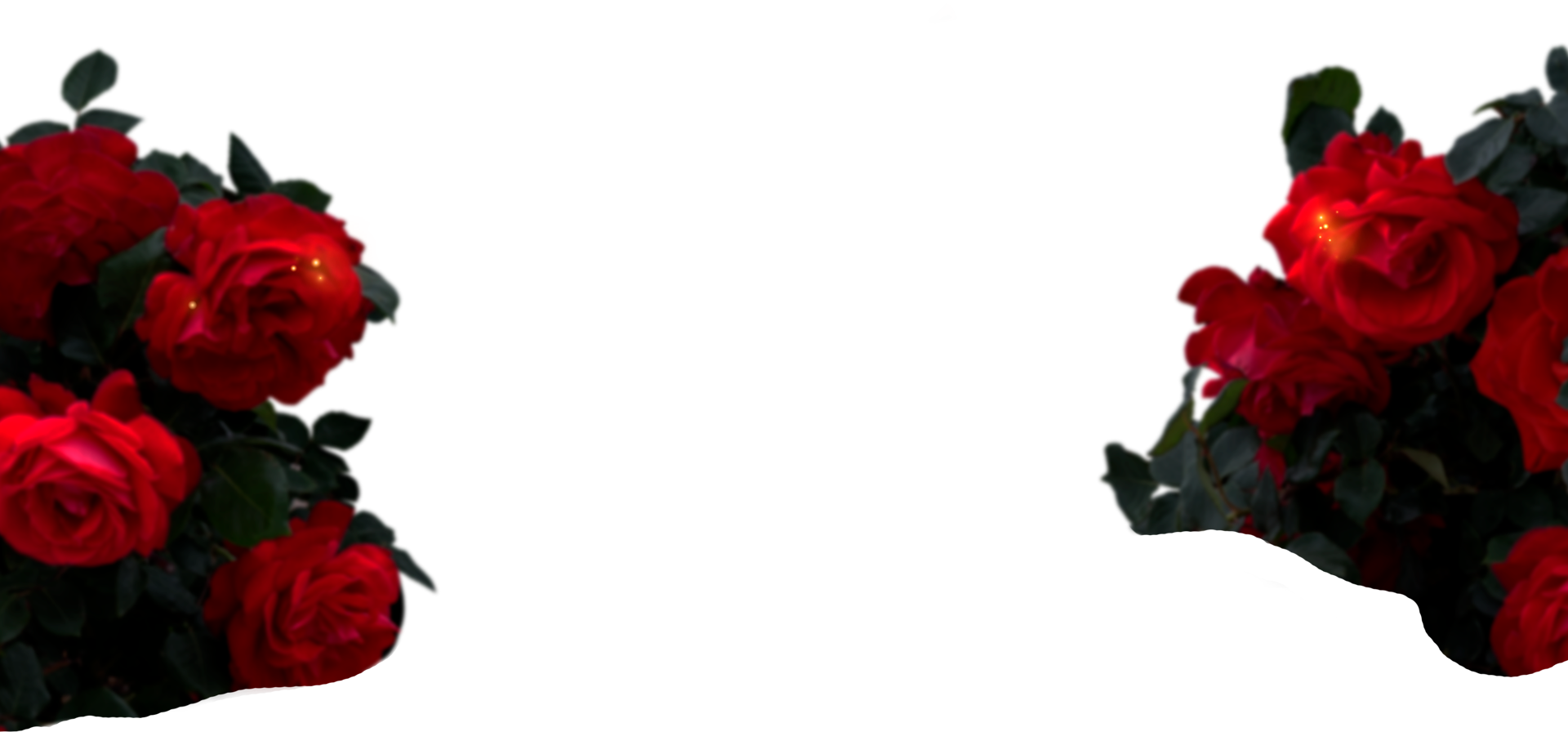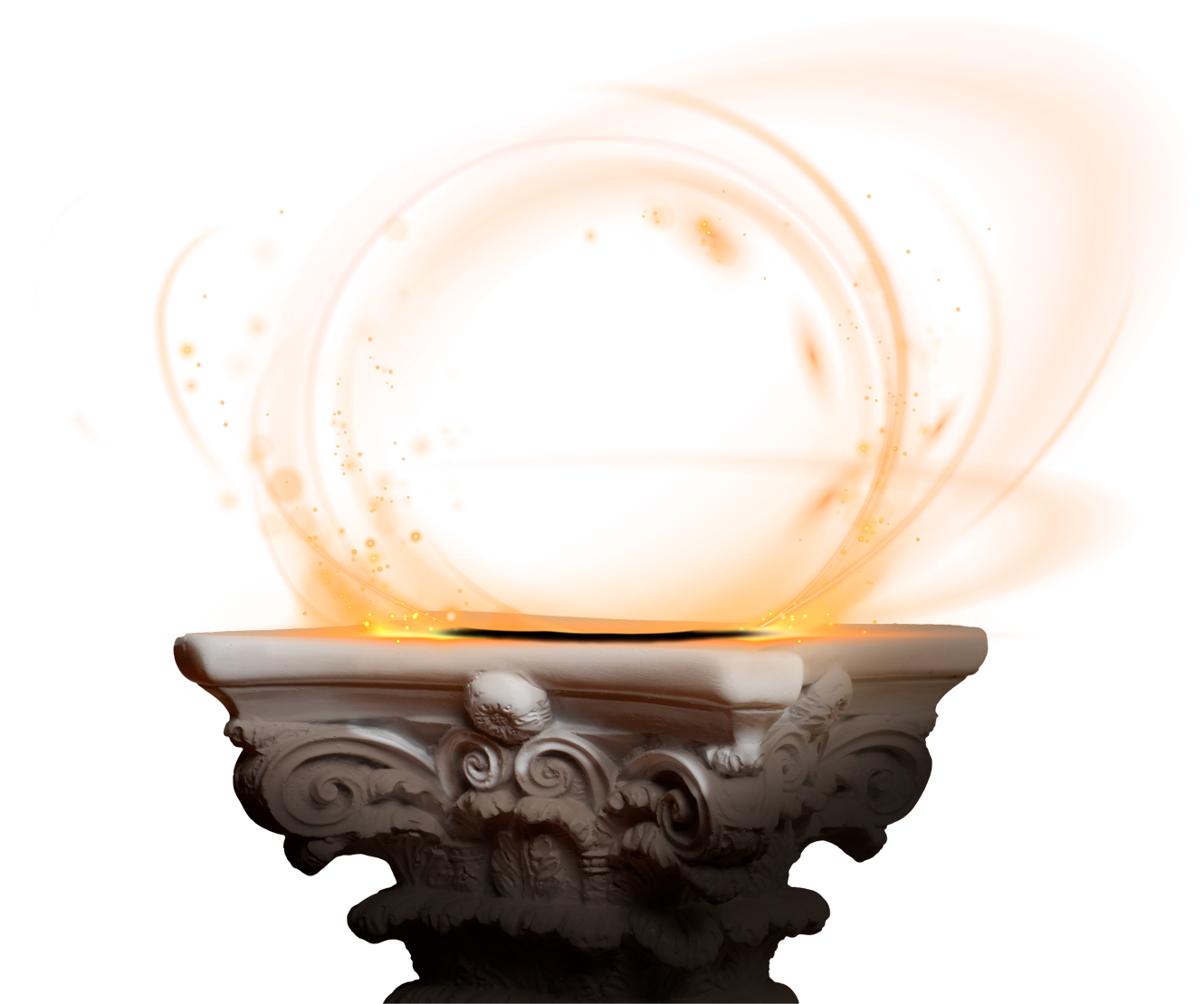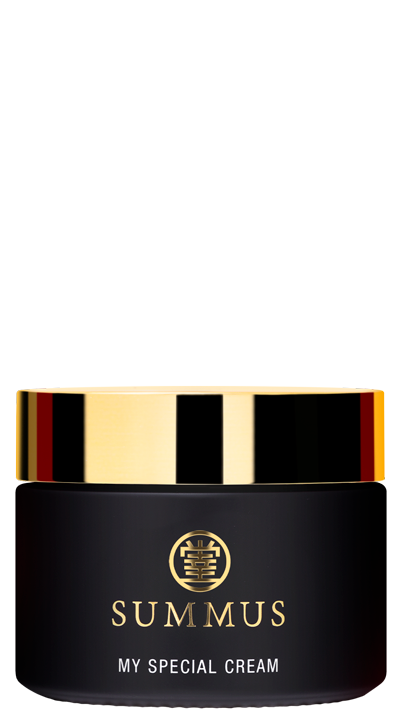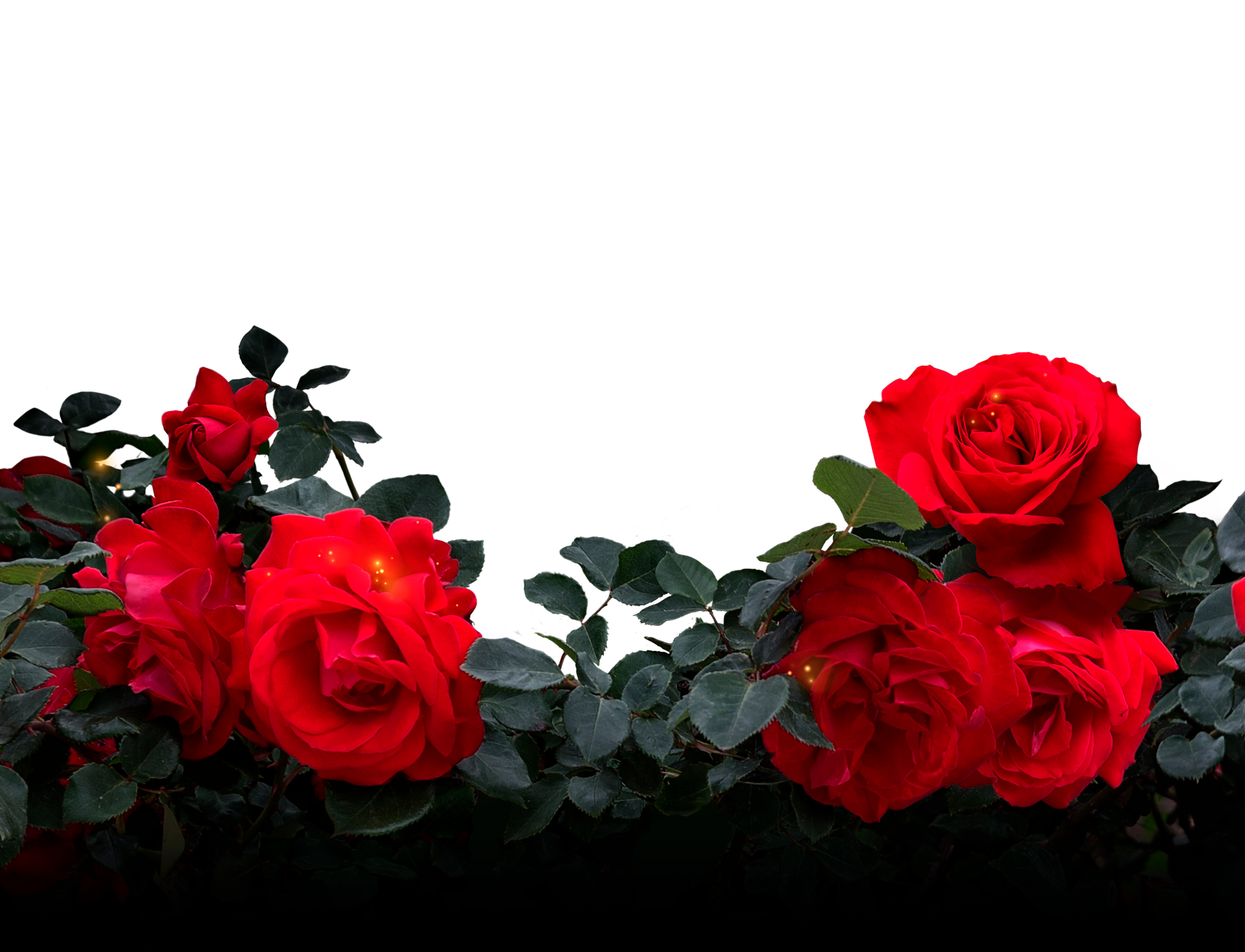 Free shipping to any country via express delivery, tracking number is provided.
Why it is special
The cream is an intensive remedy for skin protection and repair.
It has an ultra-light gel texture, developed to boost treatment efficacy. As a result, active ingredients are immediately absorbed and delivered into skin cells, regardless of its condition and type. The cream can be used both during the day and night.
The cream is recommended as a brightening and soothing skincare item. Not only does it protect the skin, but also cures it, tackling major problems of regeneration following microtrauma injuries and irritation, and at the same prevents new irritation and pigmented spots.
The cream protects the skin exposed to extreme temperatures, prevents cold urticaria, hives and all kinds of redness and irritation induced by negative environment.
The cream has a light scent of the Damask rose.

What it can do
Prevents skin irritation, hives, cold urticaria, microwounds, rashes.
Corrects uneven skin tone, reduces redness, soothes the skin.
Relieves itching and irritation associated with tanning, winter sunburn, windburn.
Prevents the formation of postacne spots, pigmented spots and spots resulting from mechanical damage.
Moisturizes the skin and controls its optimum level of hydration.
Protects the skin from inflammation caused by mechanical irritation (shaving, scrubbing, wounds).
Tightens the pores, soothes the skin and leads to a more even skin surface.
Offers overall protection, including protection from dryness.
The product does not contain artificial colorants, petroleum-based surfactants, mineral oils, parabens, alcohol and is suitable for sensitive skin.

How it brightens
The cream contains tranexamic acid—one of the most powerful uneven skin tone-correcting and pigmentation-preventing components. Working together with natural extracts, the acid gives the cream its ultimate skin brightening effect.
Tranexamic acid inhibits the synthesis of tyrosinase, an enzyme that stimulates melanogenesis—the production of melanin pigments that determine skin color. Whatever the pigmentation reason (hormonal imbalance, exposure to ultraviolet, skin damage or acne), tyrosinase is activated, and this leads to the formation of pigmented spots. Tranexamic acid is a synthetic analog of lysine, an amino acid which activates collagen synthesis in our body. This promotes skin hydration and regeneration and helps reduce inflammation, including acne.
Prunus domestica extract visibly corrects uneven skin tone. A natural combination of sugars, phenolics, carotenoids and tocopherol helps achieve an overall and long-lasting moisturizing effect. The extract reverses dull skin, which is characterized by uneven tone, and is recommended as an anti-aging skincare agent and as a remedy to treat thinning skin prone to dehydration.
Angelica root extract stimulates microcirculation and skin metabolism, leading to a faster breakdown of pigments and, subsequently, to the disappearance of pigmented spots. In dermatology the extract is used to cure dermatitis and acne.
Citrus Unshiu (Satsuma mandarin) peel extract is an antioxidant and a skin brightening component, which inhibits melanogenesis.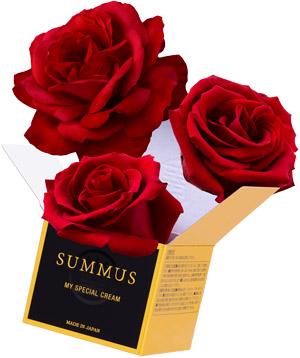 How it soothes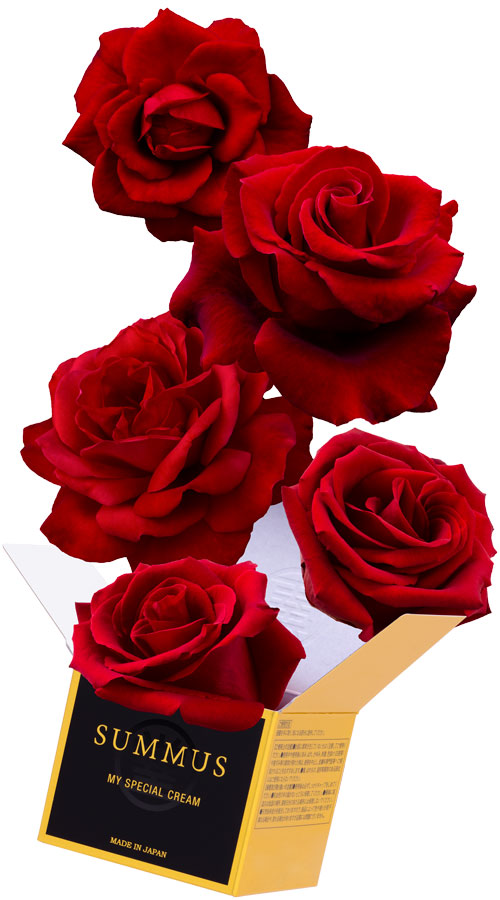 The special cream has the most powerful anti-inflammatory and soothing properties, as its formula contains components, widely used in dermatology.
Hydrolyzed lecithin is structurally similar to phospholipids in cell membrane. Creating a protective film on the surface, it protects the skin from dryness. Lecithin has a pronounced effect on the cell nutrition and toxin elimination processes. Cell division and damaged cells regeneration are not possible without lecithin.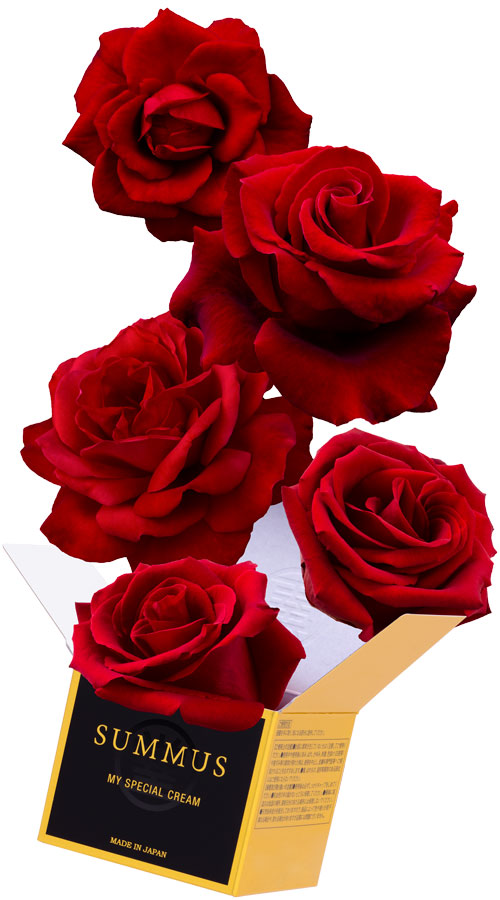 Trehalose protects structural molecules of the skin, preventing their dry-out and deterioration. In extreme temperature conditions (both high and low) it acts like a cell-protecting shield and prevents the degradation of protein and cytoderm. This effect is used in medicine for the preservation of blood samples and internal organs for transplantation. As a cosmetic ingredient, trehalose protects the skin from frost and heat, removes flakiness and redness.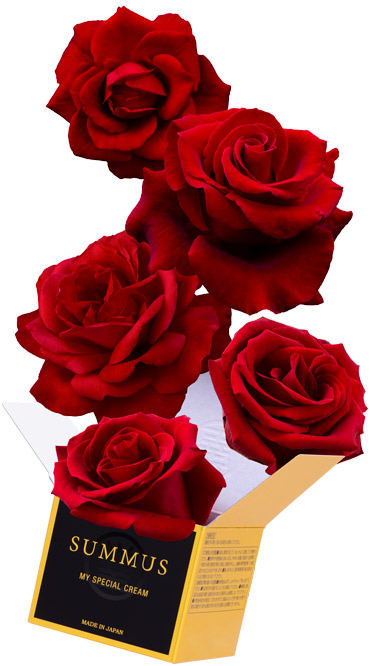 Dipotassium glycyrrhizinate is a water-soluble derivative of glycyrrhizinic acid, the main component of liquorice root. The component has successfully passed clinical trials and has been approved as an active ingredient for quasi-drugs. In dermatology, dipotassium glycyrrhizinate is widely used to cure acute and chronic dermatitis, including conditions occurring in children. It immediately soothes and prevents irritation, protects from cold urticaria. The component is capable of restoring the skin after sunburn or windburn, removes redness and flakiness. Dipotassium glycyrrhizinate prevents inflammation and speeds up inflammation relieving processes.
Melissa extract removes the "tired skin" syndrome, as it acts both as an anti-inflammatory tonic and a relaxant agent. Melissa reduces skin itching, tightens the pores, removes comedonal acne.
Chamomilla recutita extract possesses antiseptic, disinfectant, wound-healing and pain-relieving properties. It soothes sensitive and irritated skin, making it softer and more elastic, acts as an antihistamine agent.

How it protects
Acting as a moisturizer, the cream not only delivers moisture to skin cells, but also provides overall protection from dehydration.
Succinyl atelocollagen is a highly purified form of collagen with improved solubility and enhanced hypoallergenic properties. It helps improve skin elasticity and provides an excellent moisturizing effect.
Kiwi extract is used as a moisturizing and nutritive component, has a favorable influence on cellular metabolism. Kiwi extract strengthens the skin, corrects its uneven texture, speeds up healing and repair after inflammatory response.
Ceramides are natural lipids, the main structural components of skin's lipid barrier. Together with other lipids, such as fatty acids, ceramides prevent transepidermal moisture loss. Also, ceramides are responsible for the regulation of a row of cellular functions and act as a barrier that works to protect the skin against the penetration of bacteria and impurities from outside. The level of ceramides in our skin decreases with age, and this is one of the reasons leading to a drier skin.
Glycosphingolipids compensate the loss of natural lipids and restore skin barrier. They reduce transepidermal moisture loss. Glycosphingolipids belong to the class of molecules found in cellular membranes, they regulate the interaction of healthy cells with their environment.
Hydrolyzed hyaluronic acid is a low-molecular form of hyaluronic acid. Contrary to usual hyaluronic acid, molecules of hydrolyzed hyaluronic acid are not washed off by water and, penetrating deep into the skin, continue to work even after the face is washed again. The component intensively hydrates the skin from within, ironing out fine lines.
Thyme extract is an antiseptic, anti-inflammatory component that supports skin regeneration processes.

How it repairs
The cream stimulates intracellular metabolism, speeding up the healing of wounds and preventing the formation of pigmented spots.
Morus alba extract helps achieve the effect of natural hydration of the skin, promotes its regeneration and provides intensive nutrition. The extract is suitable for adult skin, it brings back natural glow and a more even tone.
Sugar cane extract purifies and deeply moisturizes the skin. Glycolic acid found in sugar cane stimulates cellular metabolism, improves microcirculation and leads to a healthier-looking skin. The extract restores the function of sebaceous glands, tightens the pores, normalizes sebum production.
Aloe extract contains vitamins, amino acids, flavonoids, catechins, enzymes as well as many other nutrients, which are necessary to promote healthy skin. The component strengthens skin's immunity, speeds up regeneration after all kinds of damage, reduces irritation and redness. Catechins found in aloe extract fortify capillary walls making them more elastic. The moisturizing properties of aloe help improve skin elasticity, keeping it toned. The component restores cellular metabolism, stimulates natural collagen synthesis.
Horse chestnut extract supports skin firmness by preventing hyaluronic acid degradation. Normalizes skin metabolism, improves microcirculation, relieves oedema.
Tocopherol (vitamin E) stimulates the synthesis of collagen and makes wrinkles less noticeable, prevents pigmentation, slows down age-related loosening of the skin. Tocopherol locks in mois- ture and tonifies the skin. It boosts tissue regeneration and prevents the formation of post-acne scars. Also, vitamin E helps strengthen capillary walls, thus improving the condition of couperose skin and reducing redness. Locks in moisture and tonifies the skin, promotes tissue regeneration.
How to Use
Use the cream in the morning and (or) in the evening, after cleansing and applying lotion. Take a small amount of the cream and, using a light patting motion, spread it evenly over the face and neck, working down to the collarbone area.
Safety Precautions
Do not use with oedema, eczema and other skin problems. If any discomfort or irritation occur, stop using the product and consult your dermatologist.
Make sure to prevent the product from getting into your eyes. If the product has gotten into your eyes, wash it away immediately with plenty of water.
Do not store the product at extremely high or low temperatures, keep away from direct sunlight. Store in places inaccessible for children.

Our clients' reviews
Особенный крем получила недели за две до Нового года. По совету Президента решила наносить не жалея толстым слоем, чтобы к Новому году увидеть эффект. И эффект не заставил себя ждать. Тон кожи выровнялся идеально, а мне седьмой десяток... За две недели банка опустела. Вторую использовала более экономно, остальные берегу для особого случая. Такого быстрого эффекта по выравниванию тона кожи не было ни от одного средства.
Берегла баночку Моего Специального Крема на весну- зимой мой фаворит вот уже долгие годы проверенный Красный Классический Крем. Что могу сказать- это фантастика. Легкий флюид на гелевой основе ложится на лицо волшебной вуалью. Буквально капли крема хватает на все лицо. Ощущения- фантастические: кожа ухоженная, мелкие морщинки разграживаются, крупные- становятся менее заметными. Эх, жаль этот крем был доступен только один раз. Но вдруг, если будет возможность запустить производство еще раз- обеими руками голосую ЗА!
Особенный крем - это уникальный крем, как прекрасный цветок, который придаёт жизненную энергию! Он защищает от воздействия внешних агрессивных факторов, корректирует, увлажняет, придаёт упругость, создаёт ощущение нежности! Особенный крем - это сияние молодости! Я полюбила этот крем…
Шикарный крем. Хорошо увлажняет, питает. Быстро впитывается, не оставляет пленки. Тонкий, нежный аромат розы. На удивление, гелевая структура, а можно пользоваться зимой. Не могу рекомендовать - продаж не предвидится😎
Он промелькнул как звезда и был, пожалуй, самым прекрасным опытом использования кремов. Он был удивительно лёгкий, быстро впитывался. А самое главное - результат. "Лапки" под глазами стали почти незаметны, кожа насыщается влагой и уже с первого дня становится визуально ровной по цвету, по ощущениям появлялась упругость - если ущипнуть за щёку, все быстро возвращалось на место. Да и просто смотреть на себя в зеркало было одно удовольствие. А запах розы!.. Косметолог даже ревниво спрашивала куда я кроме неё стала ходить )) Если и загадывать теперь желание на падающую звезду, то Мой Специальный крем! Для меня он про ощущение себя красивой, молодой девчонкой с ямочками и лучиками...и не важно что девочке уже пятый десяток ))
Купила его и не жалею. Очень нежный, быстро впитывается, со слабым ароматом розы. Использую по утрам под дневную эссенцию с солнечным фильтром, лицо вроде лучше стало выглядеть. Живу в тропиках, мне 55 лет
Read more