White Serum [35 ml]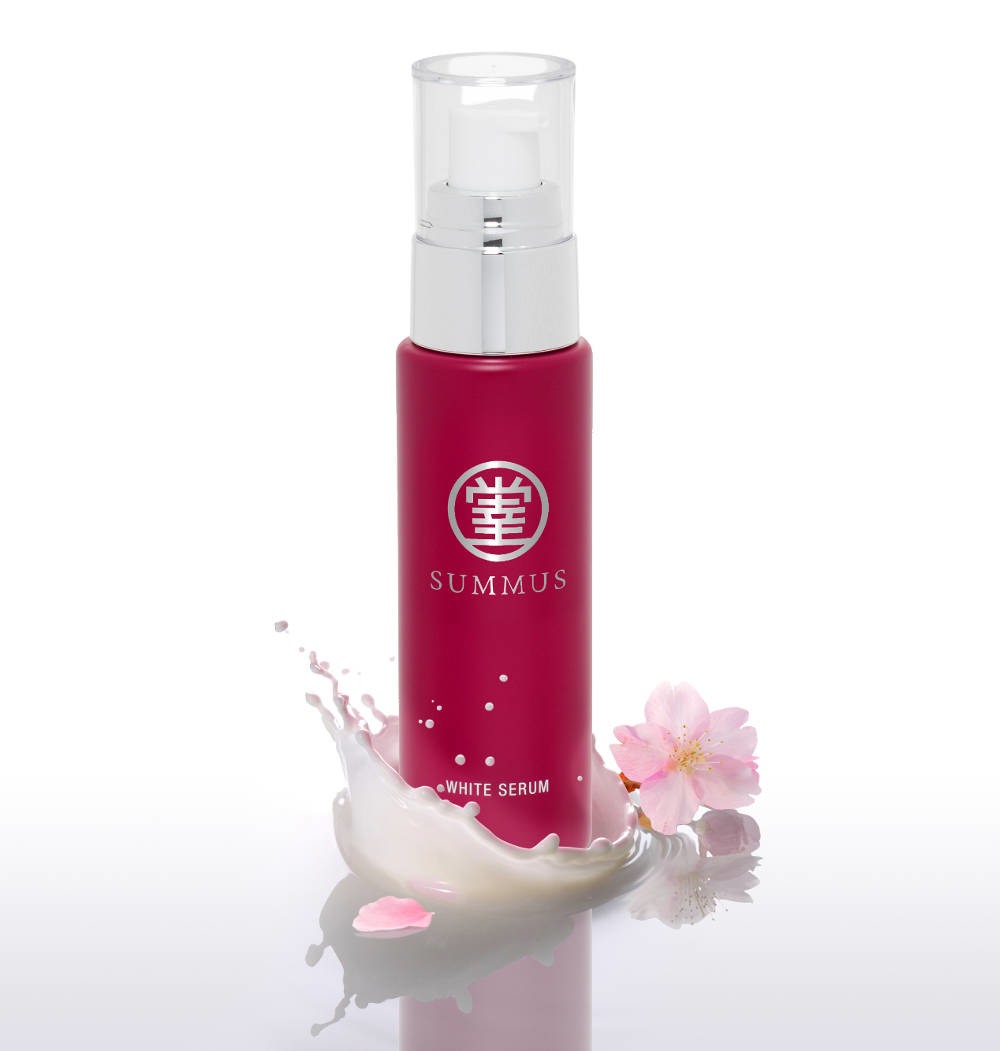 ¥13999
approximately
$133.79
€110.95

Out of stock
Free shipping to any country via express delivery, tracking number is provided.
The combination of vitamins, antioxidants and lightening agents enable the serum to instantly restore the transparency and natural skin shining by evening its tone.
Evens skin tone
Corrects dull, ashy and grayish complexion
Lightens and prevents hyper pigmentation
Lightens redness and spots
Prevents inflammatory conditions on the skin
Corrects the skin tone after unfortunate sunburn
Gives transparency to the skin
Restores the natural skin shinning
Can be used as a make-up foundation
Active ingredients
Minerals and vitamins complex
Ascorbyl glucoside (vitamin С) is a stabilized form of vitamin С. Provides protection from free radicals and UV-light, suppresses activity of tyrosinase that takes part in the synthesis of melanin. It reduces pigmented spots and smoothens skin tone.
Ascorbyl tetraisopalmitat is vitamin C in liposomal form. It protects Retinol and Vitamin Е (as well as other antioxidants) from oxidation, protects the skin from UV-light, reduces the aging process.
Retinyl palmitat is a stabilized form of retinol (vitamin А). In combination with vitamins Е and С, it softens and improves the skin texture, prevents the appearance of pigmented spots, prevents wrinkles by helping to synthesize collagen and glycosaminoglycan that maintain elasticity and the necessary skin moisture content.
Glycyrizat kalium is an antioxidant that possesses anti-inflammatory and relaxing properties. A powerful soothing ingredient, suitable for sensitive skin prone to irritation, reddening and itching.
Tocopherol is vitamin E in liposomal form. Reduces pigmented spots, evens the skin tone. It is an antioxidant and speeds up the angenesis, prevents the appearance of scars (for example, post-acne). Helps to strengthen capillary walls, thus eradicating couperosis grids, reduces the pronounced black eyes.
Panthenol is provitamin B5. It regenerates the damage tissues, speeds up epidermis cell metabolism, helps collagen fibers to keep their form, stops inflammatory conditions.
Extracts and extracted substances
Japanese

apricot extract

Restores skin transparency and natural shining. Glycation is a process of protein damage (glycoxidation) as a result of oxidative stress. Oxidative stress leads to the rapid aging as it increases the synthesis of free radicals, reduces the availability and activity of antioxidative enzymes, and also causes the protein glycation. Glycation end products cause the disruption of metabolic processes, cell death, skin flabbiness and flagging, adversely affect collagen and elastin, reduce the skin elasticity and tension. Japanese apricot extract helps to fight against glycation and prevents the yellowish ashy complexion.
Stem cells extract from alpine rose leaves is the cultivated stem cells extract taken from the leaves of Alpine rose that grow in uplands of the Swiss Alps. It stimulates the skin stem cells, protects against the loss of moisture, UV-light exposure, and other negative environmental factors.
Edelweiss extract is antioxidant and protects the skin against free radicals.
Peony root extract stimulates cell renewal. As a result, hyper pigmentation areas and dark spots fade away from the skin surface more quickly. With age, the metabolism speed reduces and cell renewal gradually slows down. Peony root extract helps to stabilize this process.
Soy isoflavones liposomes are the plant-extracted analogue of estrogens (female sex hormones). They are capable of interacting with estrogen receptors and have a complex rejuvenescent effect on the skin. Liposomal form helps isoflavones to penetrate the skin more effectively. They maintain skin elasticity and shining, facilitates the synthesis of collagen and hyaluronic acid caused by the drop of female sex hormones level.
Squalane is a natural skin component, lipid. It prevents the loss of moisture.
Saxifraga sarmentosa extract is an extract of the perennial herb widely spread in Japan. It helps to fight against skin hyper pigmentation by suppressing melanin transmission. Hyper pigmentation results from the concentration of the large amount of melanin. This is a pigment substance that dyes the tissues. Melanin is synthesized by special melanocyte cells, gets transmitted to ceranocyte cells and initializes reaction leading to skin pigmentation. Saxifraga sermentosa extract blocks the melanin transmission from melanocyte to ceranocyte. As a result, reaction of pigmentation formation is not initialized. The synthesis of melanin stops.
Extract of alpine scullcap flowers, leaves, stems is a product extracted from a rare plant growing on the slopes of the Alps. It prevents the secretion of excessive skin fat and contains a large number of flavanoids that has intensive anti-inflammatory effect. It stimulates the synthesis of beta-endorphin that helps to protect the skin from stress.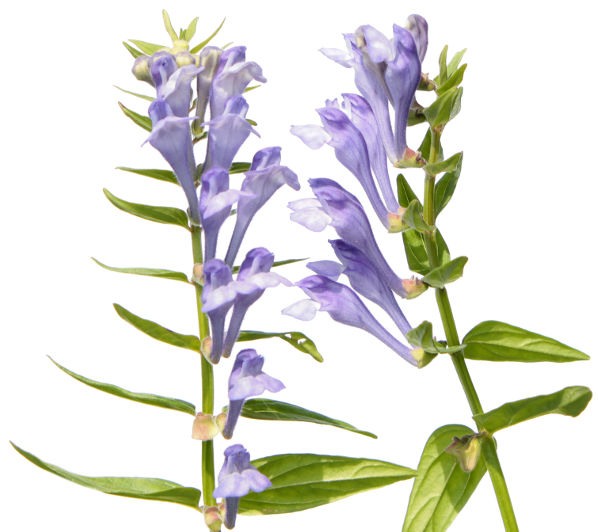 Low molecular and enhanced ingredients
Ceramides 2 (Ceramides NG) in liposomal form possess improved penetrability and intensive moisturizing effect. As they are considered to be the crucial structural components of the skin protective layer, their content in cosmetic products enables to restore and maintain epidermis protective functions.
Sodium hyaluronate crosspolymer (3D-hyaluronic acid) is a modified form of hyaluronic acid that provides long-term moisturizing. Unlike molecules of common hyaluronic acid connected in linear chains, molecules of sodium hyaluronate crosspolymer are connected by 3D intermolecular structure, which is also called transverse or cross intermolecular bonds. In the process of everyday metabolism, enzymes break connections in molecular structure, releasing molecules of hyaluronic acid. Molecules of common hyaluronic acid connected in linear chains are quick to be released and spent. 3D intermolecular structure of sodium hyaluronate crosspolymer holds molecules better and gradually releases them. As a result, molecules of hyaluronic acid remain whole (undegraded) on the skin surface longer, thus binding and holding moisture for a longer time.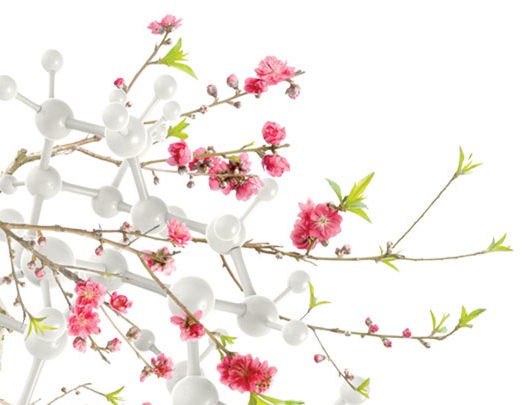 Hydrolyzed collagen is a low-molecular form of collagen spit down to peptides in the hydrolysis process. It easily penetrates the skin due to small molecular size. It possess the unique moisturizing properties.
Palmitoyl tripeptide-5 is a short peptide that consists of 3 amino acids. It activates functions of transforming growth factor (TGF-β) to stimulate the synthesis of collagen by fibroblast cells.
Usage
Apply a small amount of serum (press the pomp 2-3 times) on face and neck with soft patting motions with the help of Summus cotton pad or using fingertips. Use it in the morning and in the evening after cleansing the skin and applying lotion.
Safety Precautions
Do not use with skin damage, edema, eczema, irritation and other problems. If the product is not suitable for your skin — as well as in case of any discomfort or irritation — stop using it immediately and consult the dermatologist. Make sure to prevent it from getting into your eyes.
If the product gets into your eyes, wash it away immediately with enough water. Do not store the product at a very high or low temperature; keep it away from direct sunlight.
Our clients' reviews
Что делать?! Я ее обожаю! Она творит чудеса с моей кожей! Мне подходит вся продукция, Shiawasedo and Summus, но Осветляющая сыворотка просто входит в мою кожу и там расцветает, оставляя все возможные и желаемые эффекты! Мне 57, пользуюсь косметикой более 3 лет. За это время не посещала салоны красоты ни разу и никто не знает сколько мне лет! Я счастлива и вам желаю счастья, здоровья и красоты!
Дорогие Shiawasedo! Спасибо вам огромное за эту белую сыворотку, которая за несколько месяцев сумела решить проблему двух или даже трёх десятилетий. Точнее сказать, я вообще не помню момента в жизни, когда у меня было бы лицо без проблем, и главным мучением всегда была пигментация. С подружками я шутила, что я "женщина-тональный крем" (в отличие, например, от женщины-губная помада или женщины-тушь для глаз). И вот в сорок с лишним я внезапно начинаю нравиться себе и всё чаще позволяю себе выходить из дома без мейкапа. Это, конечно, комплексный результат работы разных средств Shiawasedo, но, в первую очередь, крутейшей осветляющей сыворотки. Спасибо! И еще -- доверяю вам всецело, всем вашим нынешним и будущим формулам!
Мой рассказ про Снежную Королёву. Отбеливающую сыворотку.
Многие делают салонный или домашний глубокий пилинг. Это хорошая процедура, после которой важно правильно ухаживать за кожей. Не обдирать сухую кожицу. (С этой задачей справляется мягкий пилинг Шиаваседо).
Но самое главное, после Глубокого пилинга начните утром и вечером пользоваться Отбеливающей сывороткой Shiawasedo😍. Кожа благодаря Сыворотке, помимо обновления ещё выравнивает тон и светлеет. Эффект невозможно не заметить.
Я не покупаю салонные отбеливающие средства, которые советуют использовать после химического пилинга, потому что получаю прекрасный эффект от Снежаной Королёвы.
Знаете, когда тебе 54 и тебе не надо ни пудра, ни тональный крем и всякие замазывающие карандаши, а только эта волшебная сыворотка, то это дорогого стоит! Когда у женщины ровный, здоровый тон кожи, то она автоматически выглядит моложе! Проверено мною, спасибо за мой идеальный, любимый продукт!
Отличное средство на лето для комбинированной кожи. Великолепно впитывается, регулирует выработку сальных желёз благодаря экстракта альпийского шлемника, а так же борется с пигментацией. Солнышко приносит не только тепло и радость ,но и иссушает кожу.
Кожа после осветляющей сыворотки остаётся увлажнённой,но при этом держит макияж, так что сыворотка прекрасно подходит на роль основы.
Незаменимый продукт ухода в самом начале дня! Заряд нежности и защищённости на весь день.
Это настоящий Серый Кардинал. Маленький флакончик, стандартный цвет, капельку на пальчик - намазал, и... вроде ьы уже привык к чудесам, к в меру красивой коже. И сразу не замечаешь эффект. Его замечают другие! (правда иногда себя странно при этом чувствуешь :))) когда мужчины тебе улыбаются и заглядывают в глаза. Ой, ну крем такое не может - скажете вы, и будете правы! Крем - это всего лишь виагра для кожы, он пробуждает, действует хитрыми ходами, ведет незаметные интриги, и опа! Королева довольна, фавориты падают на колени, и жизнь просто как волшебный плюх! Бодрячок и новые эмоции.
Это только моя история. И это кардинал стоит всего золота Королевства.
Осветляющей сывороткой пользуюсь уже второй год. Наношу ее по утрам. Видимый результат - здоровый красивый цвет лица и отсутствие пигментации летом. На солнце всегда были ярко выраженные пигментные пятна, второе лето подряд - их нет. Самый лучший эффект от сыворотки - это то, что я перестала пользоваться тональным кремом и пудрой.
Сыворотка очень лёгкая по текстуре, фактически без запаха, впитывается хорошо и быстро. Расход довольно экономный, по инструкции нужно 2-3 нажатия, мне хватает 2-х раз.
Думаю, лучше вложить деньги в сыворотку и иметь здоровую красивую кожу, чем постоянно маскировать пудрой и тоналкой. ☺️
Каждый раз, когда я покупаю очередной продукт компании Shiawasedo, я жалею о том, что у меня только одно лицо. Которое благодаря этой косметике выглядит прекрасно для своих лет.
Красота спасёт мир!!!
Read more