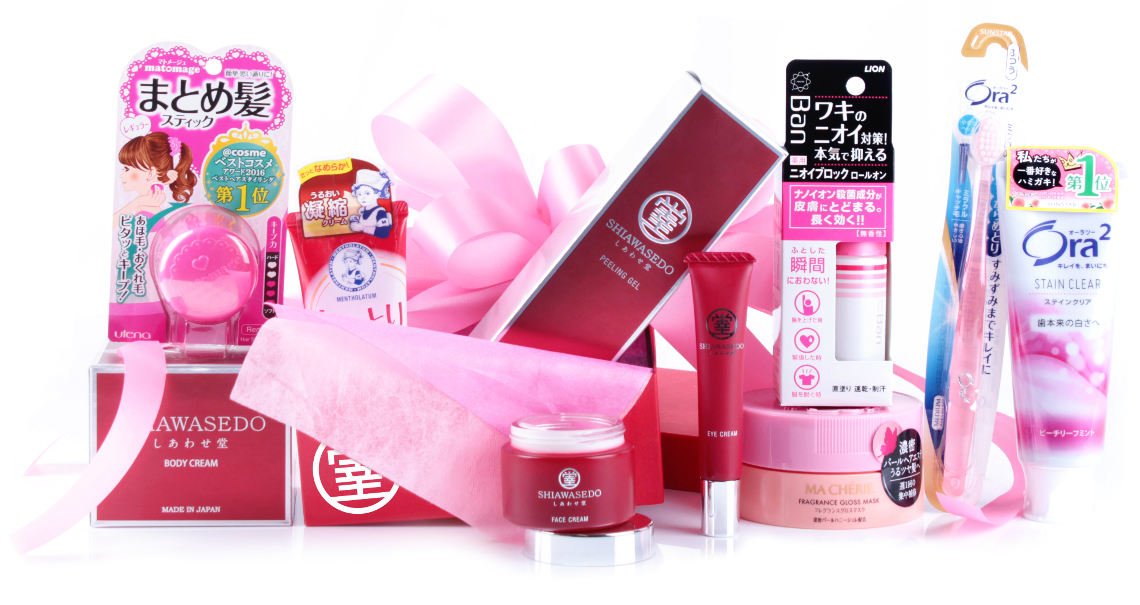 New Lucky Box
Ваш ежемесячный подарок из Японии с лучшей косметикой с внутреннего японского рынка и премиальным уходом за кожей от Shiawasedo.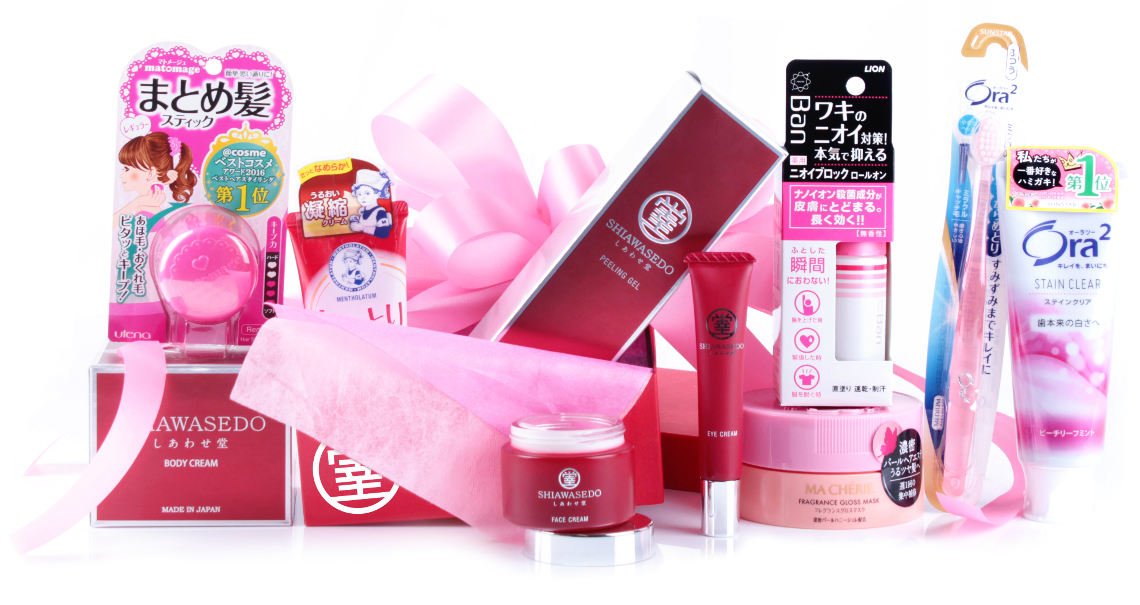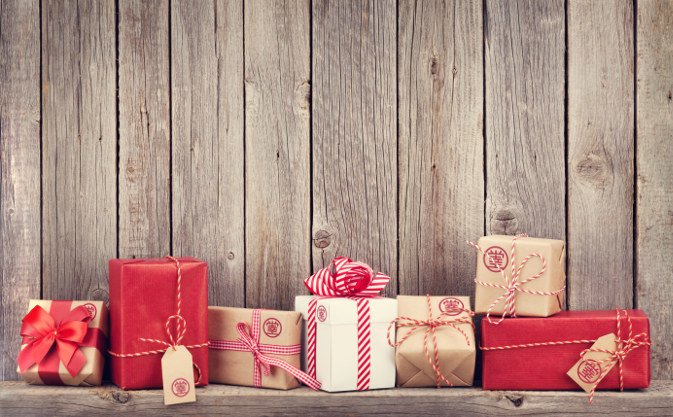 Investing Program
Join other customers to purchase innovative Shiawasedo products at a lower price!
Prev
Next
Four products set
¥33996
Approximately
$319.05
€260.34

Kostenloser Versand nach beliebiges Land per Expressversand.
Micellar Water
200 ml
This delicate yet effective micellar water cleanses the skin, gently removes makeup and eliminates impurities leaving the skin totally refreshed and purified. The product is formulated with micelles that trap the dirt and excess oil, removing them along with makeup residuals. The exclusive complex of multifunctional ingredients, herbal extracts and antioxidants help to keep the skin hydrated and plumped up. Hydrolyzed Lupine Protein supports epidermal barrier function, which can be weakened by cleansers. The skin is comfortably soft, supple and pure.
Cleansing Foam
120 g
This refreshing, generous foam gently and thoroughly removes all impurities and environmental pollutants from the skin surface. Fine and rich foam particles unclog pores helping to eliminate excess sebum and blemishes. Advanced formula enriched with bio-technological ingredients, plant extracts and antioxidants infuse the skin with vitality and energy. Punica Granatum Fruit Extract incorporated into the formula supports moisture circulation in the cells, leaving the skin supple, hydrated and velvety smooth.
Peeling Gel
200 g
The soft exfoliating gel gently removes impurities and spent surface cells to reveal the genuine glow of the skin. The well-balanced blend of skin structural components, functional ingredients, vitamins and antioxidants enhances the cellular renewal essential to the skin youthfulness and vitality. Bitter Orange Flower Extract works to soften the skin and reduce skin swelling. The purified and refreshed skin is silky, smooth and luminous.
White Serum
35 ml
With an exclusive blend of superior lightening components for skin tone refining, botanical extracts, antioxidants and vitamin-based ingredients, this gorgeous serum works to create a new whiteness, reveal skin natural glow from within and to achieve a luminous complexion, and delver abundant nutrition, intensive hydration and powerful antioxidant protection. Prunus Mume Fruit Extract, Ascorbyl Glucoside, Dipotassium Glycyrrhizate, Saxifraga Sarmentosa Extract and Paeonia Albiflora Root Extract tackle hyperpigmentation, dark spots, redness, dullness, sallowness and uneven skin tone. Skin regains transparency looking incredibly vibrant and fresh.
Innovatives Hautpflegesystem
¥29996
Approximately
$281.51
€229.71

Kostenloser Versand nach beliebiges Land per Expressversand.
SHIAWASEDO LOTION
Feuchtigkeitsspendende Gesichtslotion, 150 ml
Die leistungsfähige Kombination aus mehr als 25 Wirkstoffen bietet eine optimale feuchtigkeitsspendende, erfrischende, beruhigende und lindernde Wirkung. Sie beseitigt Anzeichen von Müdigkeit und hilft, negative Umwelteinflüsse und Stress des Alltags zu neutralisieren. Dazu gibt sie der Haut ihre Vitalität zurück und kräftigt sie.
SHIAWASEDO HAUTESSENZ
Multiaktive Gesichtspflegeessenz, 45 ml
Diese außergewöhnliche Essenz befeuchtet tief, plegt und belebt Ihre Haut. Die Hochleistungsformel mit 25 sorgfältig ausgewählten Wirkstoffen hilft Ihrer Haut, ihre Vitalität zu reaktivieren und sich zu erholen.
SHIAWASEDO GESICHTSCREME
Multiaktive Gesichtscreme, 45 g
Diese luxuriöse Mehrzweck-Tagespflegecreme mit mehr als 25 Wirkstoffen ist so konzipiert, Ihre natürliche Schönheit zu verbessern und zu erhalten. Sie regt den Stoffwechsel der Haut an, versorgt sie optimal mit Feuchtigkeit, revitalisiert und versorgt die Haut mit wertvollen Nährstoffen und Antioxidantien. Ihre Haut behält ihre Geschmeidigkeit, welche Ihnen ein exklusives Zärtlichkeitsgefühl gibt.
SHIAWASEDO BODYCREME
Feuchtigkeitsspendende, nährende Bodycreme, 200 g
Diese hervorragende und delikate Creme bietet den ganzen Tag pflegende Feuchtigkeit auf der Haut. Die Haut ist gut hydriert, sofort aufgeweicht, wieder aufgefüllt und geschmeidig durch reichlich Vitamine, Spurenelemente und Antioxidiantien mit insgesamt mehr als 20 Wirkstoffen in der Produktformel.
Vorsichtsmaßnahmen
Benutzen Sie die Maske nicht an Stellen mit Verletzungen, Schwellungen, Ekzemen, Hautirritationen oder an ungewöhnlichen Hauterscheinungen. Sollten während der Benutzung der Maske Probleme auftreten, brechen Sie bitte sofort ab und konsultieren Sie zur Sicherheit einen Dermatologen. Vermeiden Sie Augenkontakt. Sollten es doch passieren, spülen Sie Ihre Augen sofort mit reichlich Wasser. Bewahren Sie die Masken nicht an extrem heißen oder kalten Orten und nicht unter direkter Sonneneinstrahlung auf. Außer Reichweite von Kindern aufbewahren.