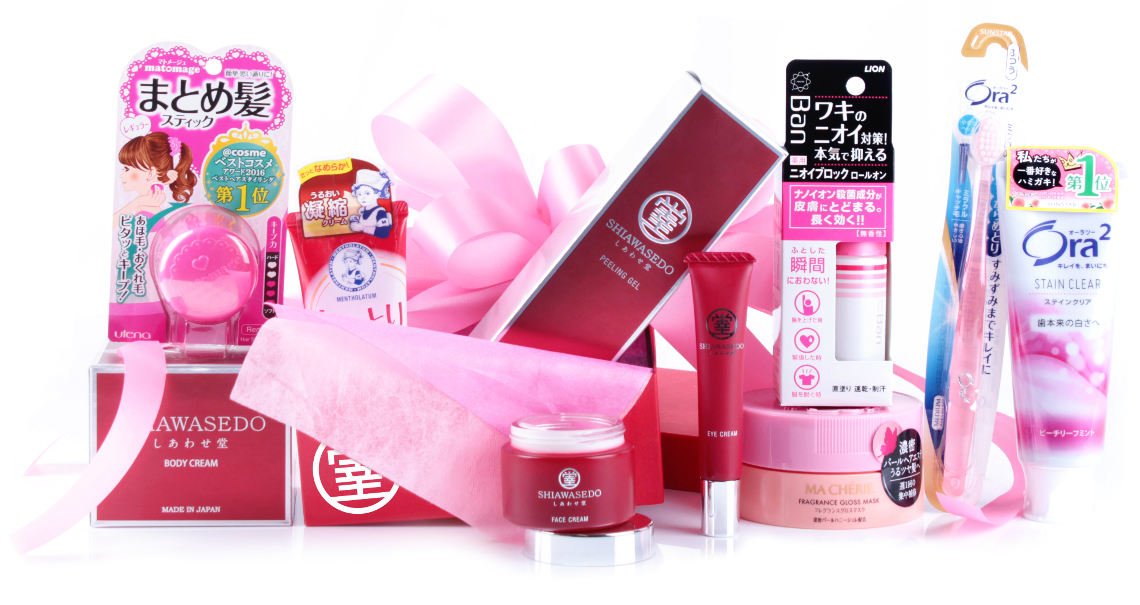 New Lucky Box
Ваш ежемесячный подарок из Японии с лучшей косметикой с внутреннего японского рынка и премиальным уходом за кожей от Shiawasedo.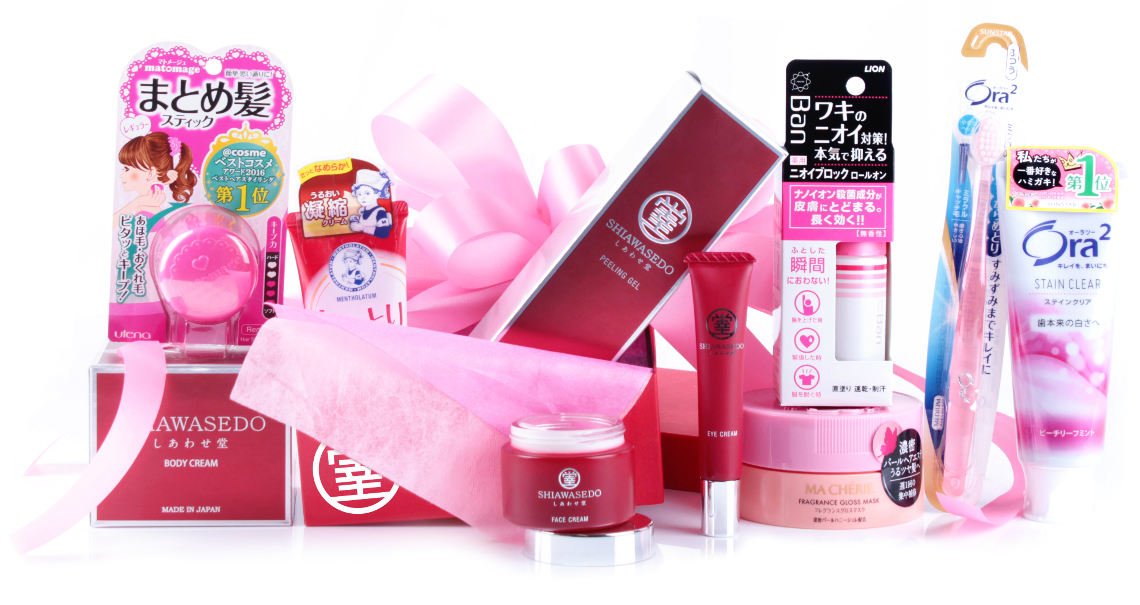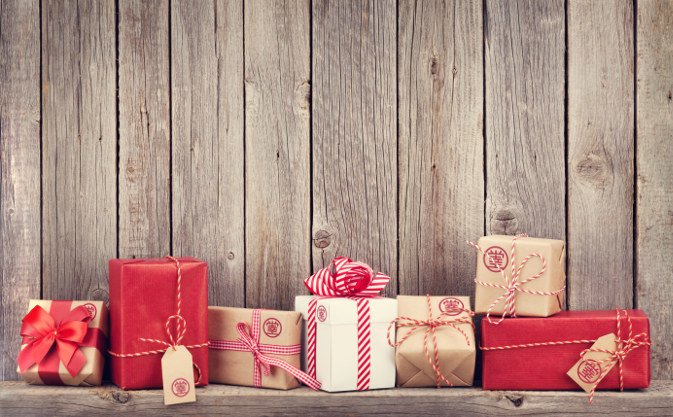 Investing Program
Join other customers to purchase innovative Shiawasedo products at a lower price!
Prev
Next
Four products set
¥33996
Approximately
$319.05
€260.34

El envío es gratuito a cualquier país con el correo-express.
Micellar Water
200 ml
This delicate yet effective micellar water cleanses the skin, gently removes makeup and eliminates impurities leaving the skin totally refreshed and purified. The product is formulated with micelles that trap the dirt and excess oil, removing them along with makeup residuals. The exclusive complex of multifunctional ingredients, herbal extracts and antioxidants help to keep the skin hydrated and plumped up. Hydrolyzed Lupine Protein supports epidermal barrier function, which can be weakened by cleansers. The skin is comfortably soft, supple and pure.
Cleansing Foam
120 g
This refreshing, generous foam gently and thoroughly removes all impurities and environmental pollutants from the skin surface. Fine and rich foam particles unclog pores helping to eliminate excess sebum and blemishes. Advanced formula enriched with bio-technological ingredients, plant extracts and antioxidants infuse the skin with vitality and energy. Punica Granatum Fruit Extract incorporated into the formula supports moisture circulation in the cells, leaving the skin supple, hydrated and velvety smooth.
Peeling Gel
200 g
The soft exfoliating gel gently removes impurities and spent surface cells to reveal the genuine glow of the skin. The well-balanced blend of skin structural components, functional ingredients, vitamins and antioxidants enhances the cellular renewal essential to the skin youthfulness and vitality. Bitter Orange Flower Extract works to soften the skin and reduce skin swelling. The purified and refreshed skin is silky, smooth and luminous.
White Serum
35 ml
With an exclusive blend of superior lightening components for skin tone refining, botanical extracts, antioxidants and vitamin-based ingredients, this gorgeous serum works to create a new whiteness, reveal skin natural glow from within and to achieve a luminous complexion, and delver abundant nutrition, intensive hydration and powerful antioxidant protection. Prunus Mume Fruit Extract, Ascorbyl Glucoside, Dipotassium Glycyrrhizate, Saxifraga Sarmentosa Extract and Paeonia Albiflora Root Extract tackle hyperpigmentation, dark spots, redness, dullness, sallowness and uneven skin tone. Skin regains transparency looking incredibly vibrant and fresh.
Un sistema innovador para el cuidado de la piel
¥29996
Approximately
$281.51
€229.71

El envío es gratuito a cualquier país con el correo-express.
Detalles sobre los componentes activos
SHIAWASEDO SKIN LOTION
Tónico facial, 150 ml
Gracias a su exlusiva fórmula que combina más de 25 componentes activos el tónico proporciona un efecto máximo ya que hidrata, refresca, calma y suaviza la piel. Elimina los signos de fatiga, neutraliza los resultados de influencias ambientales negativas y de estres, tonifica cuidadosamente y rehabilita la fuerza vital del cutis.
SHIAWASEDO SKIN ESSENCE
Sérum facial Multiactivo, 45 ml
Este producto cuida maravillosamente su piel, hidrata en profundidad, nutre con intensidad, revitaliza, ayuda a rehabilitar las funciones vitales de su piel y llenarla con nueva energía. El sérum está elaborado a base de una fórmula equilibrada que contiene más de 25 componentes activos seleccionados cuidadosamente.
SHIAWASEDO FACE CREAM
Crema facial Multiactivo, 45 gr
Este producto multifuncional para el cuidado facial diario está elaborado a base de una fórmula equilibrada que contiene más de 25 componentes activos y ayuda a mantener su belleza natural. La crema proporciona una hidratación óptima, le aporta valiosos nutrientes, revitaliza, estimula el metabolismo y renovación intercelular, suaviza su tez y le regala una sensación de ternura extraordinaria.
SHIAWASEDO BODY CREAM
Crema corporal, 200 gr
Crema hidratante y nutritiva, proporciona un cuidado corporal perfecto y delicado a diario. Suministra intensivamente humedad a la piel, actúa con ingredientes nutritivos necesarios, como vitaminas, microelementos y antioxidantes, tonifica, recupera y protege la piel gracias a una composición altamente efectiva consistente en 20 componentes activos.
Precauciones
No utilizar el producto si tiene heridas, inflamación, eccema, irritación u otros tipos de problemas en la piel. Si el producto no es adecuado para su piel y en los casos de molestias o irritación dejar de usarlo y consultar con el dermatólogo. Evitar el contacto con los ojos. Si esto sucede lavarlos inmediatamente con agua abundante. No se recomienda conservar el producto a temperaturas muy altas o bajas, evitar luz solar directa. Mantener el producto en lugares alejados de los niños y personas con trastornos mentales.